Methodology
MSCI measures carbon emissions and intensity associated with companies in the indexes, drawing on carbon expertise and research provided by MSCI ESG Research.
MSCI ESG CarbonMetrics evaluates approximately 8,500 companies, including all constituents of the MSCI ACWI Investible Market Indexes. When reported carbon emissions data is not available, Scope 1 & 2 carbon emissions are estimated using MSCI ESG Research's proprietary carbon estimation model. Using MSCI ESG CarbonMetrics, MSCI provides a variety of metrics for assessing the carbon characteristics of an index or investment portfolio. Based on both reported and estimated Scope 1 & 2 carbon emissions, MSCI measures the carbon responsibility, efficiency, and exposure attributed to the MSCI Indexes.
Portfolio Applications
Institutional investors are increasingly looking to understand, measure and manage carbon risk in their portfolios.
MSCI's suite of market, low carbon and ESG indexes are designed to offer informative benchmark comparisons for performance analysis and enable clients to identify portfolios with carbon footprints that may stand out.
MSCI offers a range of data and tools designed to help investors with every phase of their carbon strategy. In addition to carbon emissions data and footprint analysis, MSCI ESG Research offers tools for assessing, measuring and ultimately managing exposure to other areas of potential carbon risks or opportunities, from stranded assets related to fossil fuel reserves to clean technology investments. MSCI ESG Carbon Portfolio Analytics reports provide integrated portfolio carbon risk assessments as they include a carbon footprint, as well as analysis of an extensive set of carbon risk management and exposure metrics, sourced from sophisticated in-house research.
Definitions
Carbon Emissions
What is the normalized carbon footprint per $M invested of a portfolio tracking the index?
Normalized measure of a portfolio's contribution to climate change that enables comparisons with a benchmark, between multiple portfolios, and over time, regardless of portfolio size.
Carbon Intensity*
How efficient is a portfolio tracking the index in terms of total carbon emissions per unit of output?
Expresses the carbon efficiency of the portfolio and allows institutional investors to measure how much carbon emissions per dollar of sales are generated by portfolio companies. This metric adjusts for company size and is designed to be a more accurate measurement of the efficiency of output rather than a portfolio's absolute footprint.
Weighted Average Carbon Intensity
What is the exposure to carbon intensive companies?
Since companies with higher carbon intensity are likely to face more exposure to carbon related market and regulatory risks, this metric indicates a portfolio's exposure to potential climate change-related risks relative to other portfolios or a benchmark. Agnostic to ownership share, it also facilitates comparison with non-equity asset classes.
* Carbon Intensity is the measure used in the construction of the MSCI Global Low Carbon Indexes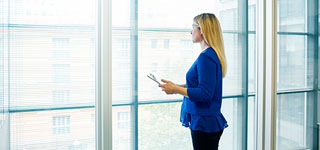 Low Carbon Indexes
The MSCI Low Carbon Indexes is intended to help identify potential risks associated with the transition to a low carbon economy while representing the performance of the broad equity market.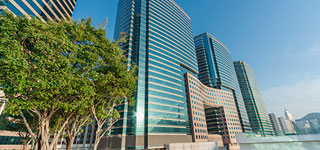 Carbon Solutions
MSCI offers a suite of tools to help institutional investors benchmark, measure and manage portfolio exposure to carbon risk.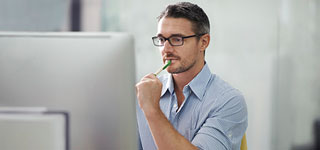 Carbon Footprinting 101
A Practical Guide to Understanding and Applying Carbon Metrics