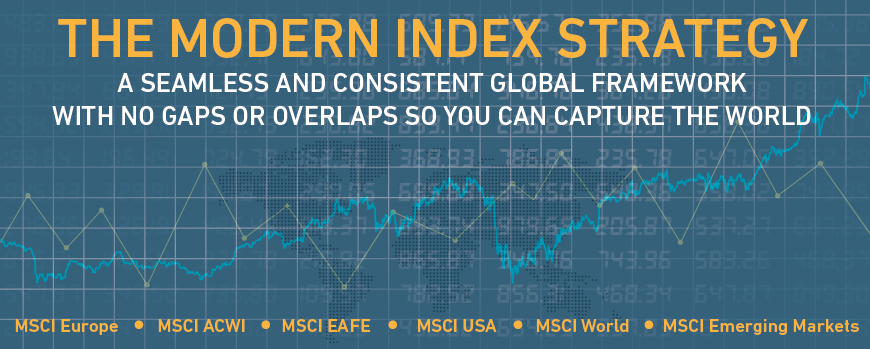 MSCI indexing offers a modern, seamless and fully integrated approach to measuring the full equity opportunity set, with no gaps or overlaps. The Modern Index Strategy enables the construction and monitoring of portfolios in a cohesive and complete manner, avoiding benchmark misfit and uncompensated risks. At the core is MSCI's index methodology, which provides consistent treatment across all markets and ensures best practices in investability, replicability and cost efficiency.

View the Global Indexes brochure - Delivering the Modern Index Strategy
MSCI: A leader in equity indexes - learn more

Our business is based on helping our clients succeed
We have remained a market leader by expanding and enhancing our index offering to reflect the evolving and complex needs of the institutional investment community – with groundbreaking new products, innovative research, high quality data and dedicated client support.

MSCI has been at the forefront of index construction and maintenance for more than 40 years, launching its first global equity indexes in 1969. Today we are more focused than ever on our clients' business needs and on delivering the quality and innovation they need to navigate increasingly complex markets.

The index matters
Using an index in the investment process that accurately and consistently measures the full opportunity set is key to fully understanding and capturing all the unique drivers of risk and return.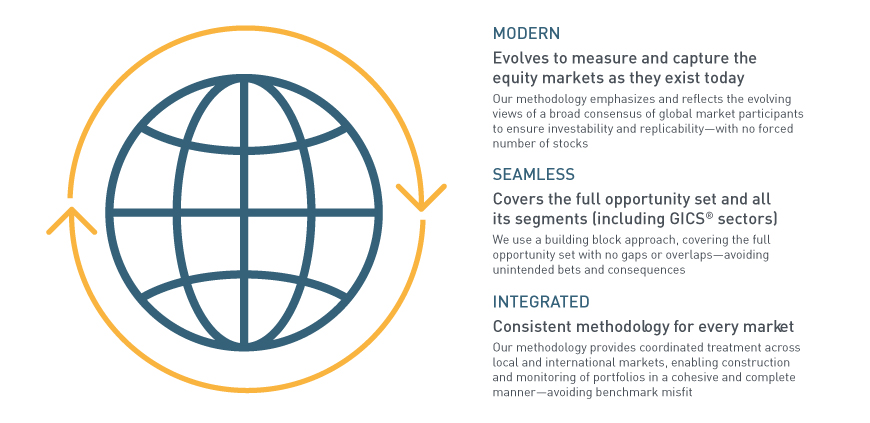 THE MSCI ADVANTAGE
1 As of Dec 31, 2016, as reported on March 31, 2017 by eVestment, Morningstar and Bloomberg.
2 Based on latest P&I AUM data and MSCI clients as of March 2017.
3 As of March 2017; defined as each share class of an exchange traded fund, as identified by a separate Bloomberg ticker. Only primary listings, and not cross-listings, are counted.
4 As of Dec 2016, according to Intersec LLC.
Please click here to read a Japanese language guide to MSCI indexes.
MSCI指数−構築方法のご案内(日本語版)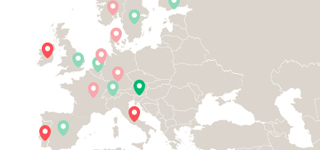 MSCI Single Country Indexes Heat Map
Explore MSCI's all-new interactive heat map which captures the daily performance for MSCI's single country indexes within the emerging, developed, and frontier markets.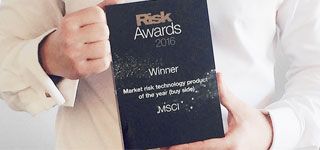 Awards
MSCI is the #1 choice for the world's largest investors seeking global equity benchmarks. MSCI's clients include 97 of the top 100 largest money managers. Based on P&I AUM data as of December 2014 and MSCI data as of September 2015.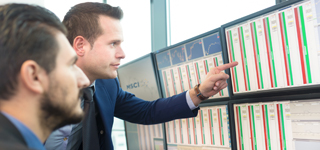 MSCI Real Time Indexes History
Obtain a historical view of equity markets with the new MSCI Real Time Indexes History.