Real Estate
Real Estate is a far more complex asset class than many institutional investors may realize. We offer insights into a range of real estate research topics to deepen the understanding of investment performance, portfolio construction and risk. Our real estate asset level data provides the basis for our research on market performance, and the fund level data enables an improved understanding of global unlisted vehicle performance. Our research helps to provide investors, managers and advisers with objective insight throughout the investment process.

Source: MSCI
SEARCH FOR ARTICLES
FEATURED RESEARCH PAPERS AND Blog posts
---
Have Big-Ticket Properties Performed Better Than Lower-Value Properties?

Blog Post: Some real estate investors assume that higher-value (big ticket) real estate assets outperform lower-value assets, partly because there are fewer of them and they are harder to buy.
---
Real Estate Market Size 2016
Research Paper: MSCI began systematically estimating the size of professionally managed real estate investment markets in 2004. These estimates are fundamental to the creation of the IPD Global Annual Property Index and a range of other multinational indexes and benchmarks, and they provide insights into the coverage of MSCI's direct property indexes.
---
Private Real Estate: Valuations and Sale Price Comparison Report 2016 results

Research Paper: For mainstream financial asset classes, investment performance measurement is based on transaction prices. In contrast, direct real estate is well known for being an illiquid and heterogeneous asset class, making the establishment of purely price-based indexes problematic.
---
Are low yields a risk for your private real estate portfolio?

Blog Post: In a global environment of sluggish growth and low interest rates, yields on private real estate are under sustained pressure. Yields have been compressing since 2010 and are now lower than before 2007.
---
Has foreign capital changed the face of Australian real estate?

Blog Post: In recent years, Australian commercial real estate has attracted considerable attention from international investors, changing the dynamics of what was historically a domestically dominated market.
---
Can real estate benefit from smart beta?

Blog Post: Institutional investors use factors to capture returns and understand drivers of risk and return in their listed securities portfolios. Can factors that have generated long-term premia in equity markets help identify private real estate assets that have outperformed historically?
---
Listed and Private Real Estate : Putting the pieces back together

Research Paper: A Study of the Drivers of European Listed Real Estate Performance in Association with the European Public Real Estate Association.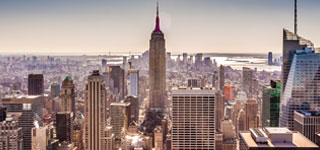 Introducing the 11th GICS® Sector: Real Estate
Modern Index Strategy Webinar Series.
What does adding real estate as a new GICS sector mean to your portfolio?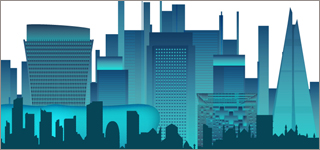 MSCI/IPF Property Investment Conference
This year's conference takes place on 23-24 November, 2017. In an era of change, the conference will explore the significance of global events and economic conditions for real estate investment.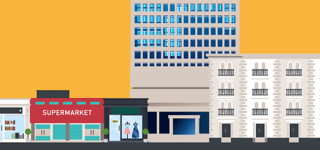 Is your real estate portfolio resilient enough?
Amid recent worldwide political, economic and market uncertainty, how can you increase resilience of your real estate portfolio?