Real Estate
Private real estate is a complex asset class: It is often characterized by opacity, illiquidity, heterogeneity and lumpiness. To better understand how real estate performs and its risks, one needs a deep understanding of the data. But detailed and consistent data is generally hard to come by. Plus, there is a complex cocktail of risk factors that plays out in an asset's cash flows. Investors need to understand real estate performance trends – and more importantly, their drivers – in a consistent manner across major global markets. MSCI Real Estate research and its unique market information and analysis are designed to power better investment decisions.

Source: MSCI
SEARCH FOR ARTICLES
FEATURED RESEARCH PAPERS AND Blog posts
---
BENCHMARKING IN REAL ESTATE: BEYOND PERFORMANCE MEASUREMENT

Research Paper: At MSCI Real Estate we are seeing a greater demand from clients for benchmarking and the analytics to aid decision and communication right across the investment process, from allocation to execution. Our latest paper outlines the need for a coherent benchmarking framework to better understand the drivers of performance, irrespective of the portfolio's structure or investment objectives.
---
APPLES VS. ORANGES? CORE VS. OPPORTUNISTIC REAL ESTATE FUNDS

Blog Post: Real estate investors sometimes treat core and opportunistic funds differently, but comparing the two showed similar cyclical patterns. Are there further insights to gain by using relative market analysis for opportunistic strategies?
---
GLOBAL REAL ESTATE: TO HEDGE, OR NOT TO HEDGE

Blog Post: Real estate investors have historically had a strong home bias. However, the increasingly global nature of the asset class, combined with rising currency volatility, means deciding whether to hedge currency risk or not is becoming an important consideration.
---
Industrial in the Limelight: Secular Shift or Cyclical Rotation?

Research Paper: In 2017, industrial real estate had the highest sector total returns across many global markets. We explore whether this outperformance was a rerun of industrial's normal cyclical rotation among the commercial real estate sectors, or represented a secular shift among the sectors.
---
Real Estate Market Size 2017

Research Paper: MSCI began systematically estimating the size of professionally managed real estate investment markets in 2004. These estimates are fundamental to the creation of the IPD Global Annual Property Index and a range of other multinational indexes and benchmarks, and they provide insights into the coverage of MSCI's direct property indexes. This paper sets out the 2017 market size estimates and explains the main changes between 2016 and 2017.
---
Global real estate performance in 2017
Research Paper: A slowdown in 2016 brought fears that global real estate returns might have reached a turning point, as worries about the growth of e-commerce, political populism and rising interest rates weighed on expectations. Were those concerns realized in 2017?
---
BRICK BY BRICK: ASSET-LEVEL UNDERWRITING IN REAL ESTATE

Blog Post: Due to the private nature of real estate, investors are often faced with making decisions based on broad market-level information or data relating to a rarified class of hypothetical, top-quality, perfectly located, "prime" benchmark properties, which, much like Peter Pan, never age. But determining underwriting assumptions for individual properties requires greater specificity.
---
FOR REAL ESTATE, ALL RATE RISES ARE NOT CREATED EQUAL

Blog Post: A decade after the global financial crisis, the era of ultra-low interest rates may be drawing to a close. Many real estate investors worry that rising rates could hurt their portfolios. However, our analysis suggests it's the macroeconomic fundamentals driving interest rates, not the rise itself, that are most important.
Additional Insights and Research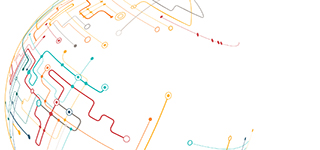 MSCI Global Intel
Read more about one of the most extensive private real estate databases in the world.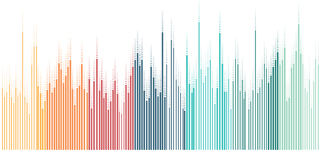 Brighton – MSCI/IPF Property Investment Conference
The MSCI/IPF Property Investment Conference will be held in Brighton on Thursday 15 November and Friday 16 November.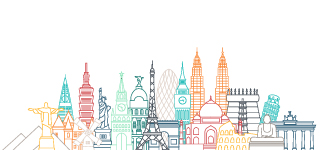 Real Estate Market Size 2017
Watch Jay McNamara discuss his key takeaways from the results of the annual update on the size of the professionally managed global real estate investment market.