Real Estate
Real Estate is a far more complex asset class than many institutional investors may realize. We offer insights into a range of real estate research topics to deepen the understanding of investment performance, portfolio construction and risk. Our real estate asset level data provides the basis for our research on market performance, and the fund level data enables an improved understanding of global unlisted vehicle performance. Our research helps to provide investors, managers and advisers with objective insight throughout the investment process.

Source: MSCI
---
The Erosion of the Real Estate Home Bias

As an asset class, real estate typically has a high degree of home bias, especially when compared to equities and fixed income. However, this home bias is starting to erode, with asset owners in most countries already investing internationally or actively exploring options for building off-shore exposures.
---
Looking for a New Way to Benchmark Real Estate?

Commercial real estate's risk /return profile may be attractive to a variety of institutional investors. Investors may be seeking a diversification effect to their total portfolio; a stable income stream from rent, or inflation protection and expected capital appreciation over the long term.
---
The road toward a seamless global real estate portfolio

Two roads lead asset owners into real estate: the private (direct and indirect) ownership route and the public equity route. With private assets, investors can analyze performance in detail, down to the asset and vehicle level.
---
The real story in the growth of global real estate lies below the surface

The global market for professionally managed real estate investments grew marginally last year, reaching $7.1 trillion in 2015, up 2.8% from a year earlier, according to the latest annual survey by MSCI of the largest markets for real estate investment in 32 countries.
---
 Global Real Estate: the Conundrum of High Prices and Wide Yield Spreads

Historically, the majority of global real estate returns have come from income, which has made up more than 80% of the total return over the past decade. In 2014, however, growth in asset values represented 43% of the total return — more than double its long-term average contribution.
---
Is Real Estate Bond-Like?

Many institutional investors have been favoring private real estate over bonds, drawn by its steady income stream and higher yields. While the short-term income may be bond-like, the long-run behavior of the asset class is much more cyclical and growth-sensitive.
---
THE DIMENSIONS OF INCOME RISKS IN YOUR GLOBAL REAL ESTATE PORTFOLIO
Income is the principal foundation of real estate investment returns. For most markets, particularly over the longer term, the vast majority of the real estate return comes through income rather than capital appreciation. The income generating nature of real estate has become even more relevant in an era of ultra-low interest rates, and in the context of the search for yield
---
Understanding Private Real Estate Risk

Private real estate and other real assets have become a major component of many institutional investors' portfolios in recent years, but risk management has lagged. A wide range of proxies and assumptions have stood in place of a solid risk management framework, with perhaps the most common risk model being … nothing.
---
REAL ESTATE: ALLOCATIONS AND INTEGRATING RISK

The classic 60:40 mix of stocks and bonds has shifted to a 40:40:20 mix of stocks, bonds and alternatives, according to the 2014 MSCI Asset Owner survey. Real estate accounts, on average, for 35% of alternatives, or close to $700 billion of their total $10.3 trillion in assets under management, the survey found.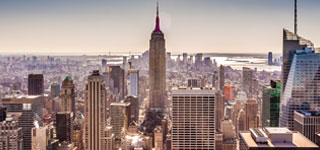 Introducing the 11th GICS® Sector: Real Estate
Modern Index Strategy Webinar Series.
What does adding real estate as a new GICS sector mean to your portfolio?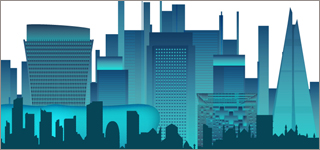 MSCI/IPF Property Investment Conference
This year's conference takes place on 23-24 November, 2017. In an era of change, the conference will explore the significance of global events and economic conditions for real estate investment.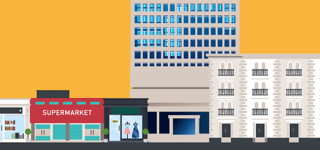 Is your real estate portfolio resilient enough?
Amid recent worldwide political, economic and market uncertainty, how can you increase resilience of your real estate portfolio?