Real Estate
Real Estate is a far more complex asset class than many institutional investors may realize. We offer insights into a range of real estate research topics to deepen the understanding of investment performance, portfolio construction and risk. Our real estate asset level data provides the basis for our research on market performance, and the fund level data enables an improved understanding of global unlisted vehicle performance. Our research helps to provide investors, managers and advisers with objective insight throughout the investment process.

Source: MSCI
SEARCH FOR ARTICLES
FEATURED RESEARCH PAPERS AND Blog posts
---
Real Estate Market Size 2017

Research Paper: MSCI began systematically estimating the size of professionally managed real estate investment markets in 2004. These estimates are fundamental to the creation of the IPD Global Annual Property Index and a range of other multinational indexes and benchmarks, and they provide insights into the coverage of MSCI's direct property indexes. This paper sets out the 2017 market size estimates and explains the main changes between 2016 and 2017.
---
Global real estate performance in 2017
Research Paper: A slowdown in 2016 brought fears that global real estate returns might have reached a turning point, as worries about the growth of e-commerce, political populism and rising interest rates weighed on expectations. Were those concerns realized in 2017?
---
BRICK BY BRICK: ASSET-LEVEL UNDERWRITING IN REAL ESTATE

Blog Post: Due to the private nature of real estate, investors are often faced with making decisions based on broad market-level information or data relating to a rarified class of hypothetical, top-quality, perfectly located, "prime" benchmark properties, which, much like Peter Pan, never age. But determining underwriting assumptions for individual properties requires greater specificity.
---
FOR REAL ESTATE, ALL RATE RISES ARE NOT CREATED EQUAL

Blog Post: A decade after the global financial crisis, the era of ultra-low interest rates may be drawing to a close. Many real estate investors worry that rising rates could hurt their portfolios. However, our analysis suggests it's the macroeconomic fundamentals driving interest rates, not the rise itself, that are most important.
---
HOW E-COMMERCE IS RESHAPING THE FUTURE OF RETAIL PROPERTIES

Blog Post: Although e-commerce has disrupted industries once considered staples in retail properties, certain retail assets are thriving. Simply put, some goods and services cannot be purchased over the internet: Working out at a fitness center or dining at a restaurant cannot be replicated by online transactions. And while some companies sell groceries online, most food shopping still takes place in stores. Our findings show that experience-oriented tenants, such as movie theaters and restaurants, and internet-resistant retailers, such as supermarkets, dominated the top-performing retail assets in 2017.
---
GLOBAL GATEWAY CITIES: THE PERFORMANCE BEHIND THE HYPE

Blog Post: Since the Global Financial Crisis, real estate investors have turned to Global Gateway Cities as a key way to diversify portfolios and to generate capital growth. The conventional wisdom asserts these large, well connected and economically dynamic cities should provide more liquidity and more stable cash flows than those available from secondary markets. But have these cities, which include London, New York and Tokyo, offered the superior and safer investments to justify their premium pricing?
---
RETAIL APOCALYPSE: SHOULD MALL OWNERS BE WORRIED?

Research Paper: Retailer bankruptcies, department store struggles and empty malls have dominated recent U.S. retail news headlines. The apparent culprit? A mass movement to online shopping. The "retail apocalypse" has led to fears of consumers abandoning physical bricks-and-mortar stores in favor of online shopping. In this paper, we use MSCI data to illustrate that, despite the inexorable rise of e-commerce over the last 20 years, retail asset performance in the U.S. has been surprisingly resilient, providing stable returns and operating metrics. All the same, the changing retail environment means portfolios must be well managed to be positioned for the transition underway.
---
BUILDING TARGETED REAL ESTATE PORTFOLIOS
Research Paper: Investors often target certain markets when executing their allocation strategies. However, differences between individual properties and high asset-specific risk mean that holding just one or two assets is not usually sufficient to replicate the market. This paper — which uses an example of an investor targeting specific global office markets — shows that a representative exposure could have been achieved with portfolios approaching 10 assets in size. Most of the reduction in tracking error comes from the first few assets acquired, but investors should be aware that the number of assets needed to approach market exposure can vary from market to market.
Additional Insights and Research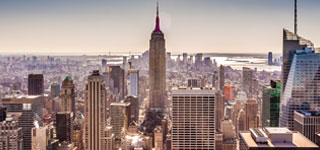 Introducing the 11th GICS® Sector: Real Estate
Modern Index Strategy Webinar Series.
What does adding real estate as a new GICS sector mean to your portfolio?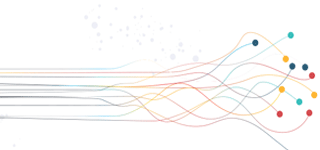 MSCI U.S. Real Estate Investment Conference
MSCI exclusively invites you to join us for the seventh annual MSCI U.S. Real Estate Investment Conference in New York on May 10, 2018.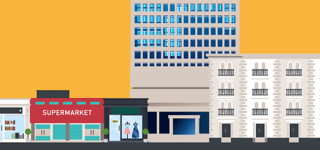 Is your real estate portfolio resilient enough?
Amid recent worldwide political, economic and market uncertainty, how can you increase resilience of your real estate portfolio?