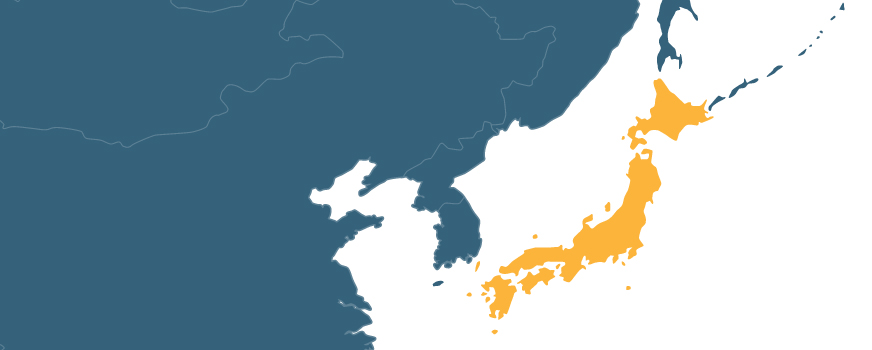 Since Prime Minister Shinzo Abe took office in 2012, he has embarked on a series of economic revitalization policies aimed at jostling Japan out of its so-called "lost decades," the long period of sluggish growth and recurring deflation that followed the collapse of the country's 1980s "bubble economy."
One of his policies is to encourage companies to invest in growth. Research shows that investment in human, research & development and physical capital has helped boost long-term productivity growth.1 From a portfolio construction angle, an index tilted toward such companies has also delivered better risk-adjusted returns than the market during a 6-year period as shown in the exhibit below.

MSCI Japan Human and Physical Investment Index vs. MSCI Japan Index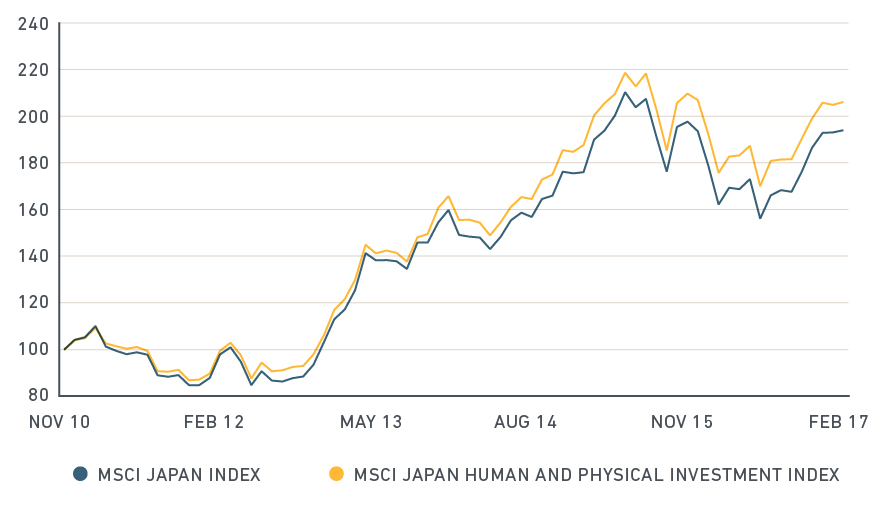 Using the MSCI Japan Human and Physical Investment Index (HPI)2 as a proxy, we compared a group of Japanese companies that demonstrated consistently high spending on human capital,3 R&D and physical capital relative to their respective sectors. We excluded companies engaged in excessive capital investment without sustainable top-line improvements, a practice known as "empire building." The HPI is weighted based on a composite score of governance and financially quality.
Our findings show that, between Nov. 30, 2010 and Dec. 2016, the HPI delivered a 6.6% annualized return in U.S. dollar terms, versus 5.5% for the MSCI Japan Index.4 The HPI also demonstrated lower volatility (13.4% versus 14.1%), which may be explained by the higher-quality profile of its underlying companies. Using common measures of quality, the HPI exhibited higher profitability and better earnings stability while maintaining a leverage profile similar to the rest of Japanese companies. Interestingly, the index has a lower price/earnings ratio than the market despite its better quality profile.

The HPI's historical performance metrics and fundamental ratios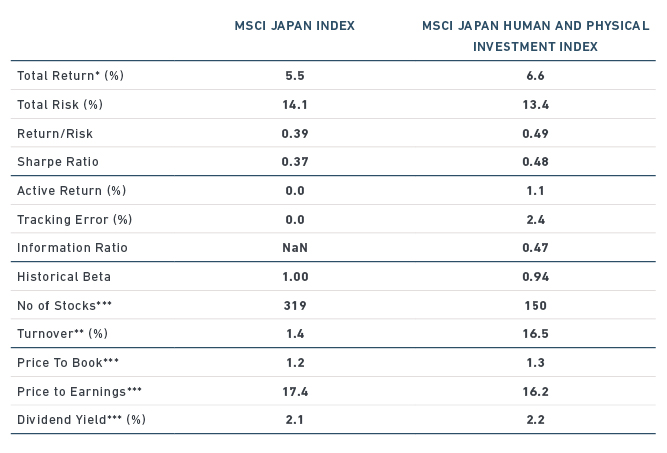 Period: 30-Nov-2010 to 30-Dec-2016
*Gross returns annualized in USD
**Annualized one-way index turnover over index reviews
***Monthly averages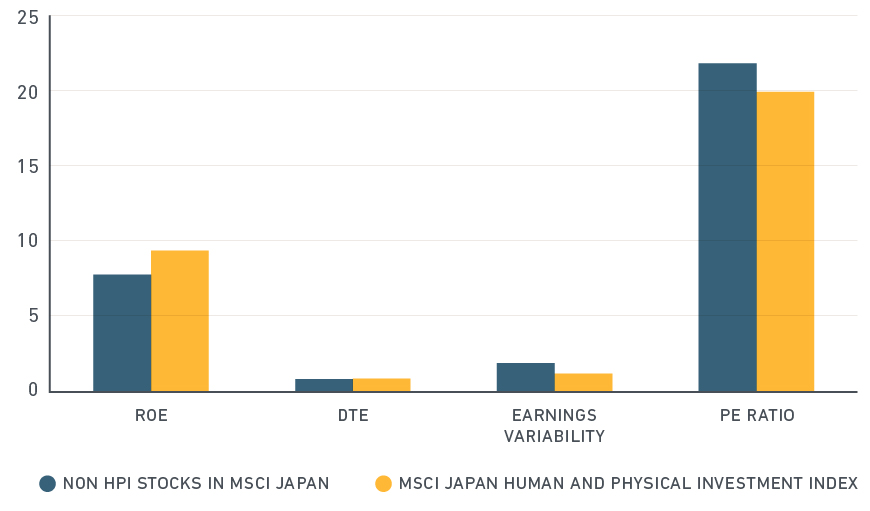 Data as of Oct. 30, 2016

The emphasis on human-capital development also improved sustainability profiles. More than 27% of HPI constituents were considered industry leaders – meaning an MSCI ESG Research rating of AA and above -- compared with only 14% in the MSCI Japan Index universe.

HPI had a stronger ESG profile than the broad Japanese market

1 Murtaza S. and J. Lee, "Japan's Quest for Growth: Exploring the Role of Capital and Innovation," IMF Working Paper, December 2010. R. A. Wilson, G. Briscoe, "The Impact of Human Capital on Economic Growth: a Review," in: Descy, P. and M. Tessaring (eds.) "Impact of Education and Training. Third Report on Vocational Training Research in Europe: Background Report." Luxembourg: EUR-OP, 2004 (Cedefop References series, 3036).
2 The index methodology can be found at https://www.msci.com/eqb/methodology/meth_docs/JP_Human_Physical_Investment.pdf
3 Measured by company policies and programs to develop human capital in their labor pool.
4 Historical results are not indicative of future performance.

The author thanks Eugene Lim for his contribution to this blog post.

Further reading: