More Factor Exposure, Same Risk Profile
Almost five years ago, MSCI introduced a new line of "multi-factor indexes" that combine factor building blocks into multi-factor combinations to enable investors to focus on specific investment objectives or reflect particular expectations about market performance. This approach is simple, transparent and flexible, making it easy for investors to adjust the weighting among factors as their investment objectives or expectations change.
To address the needs of investors who want to adjust their exposure to underlying factors while maintaining control over the level of risk and beta in their portfolios, MSCI recently launched MSCI Diversified Multiple-Factor Indexes. These indexes combine four well-researched factors — value, momentum, size and quality — with a control mechanism that aims to keep volatility close to the level of the market.
Benefits of This Approach
Investors who believe that the four factors will continue to provide excess returns relative to the market may want maximum exposure to these factors. However, in the process of maximizing exposure to the factors, they may not want to structurally change the risk profile of their portfolios (making it either more defensive or more aggressive than the market). Embedding a volatility target into the methodology provides a mechanism for addressing this constraint.
Combining four factors with different performance cycles provides an added level of diversification, as highlighted in the exhibit below.
Relative performance and volatility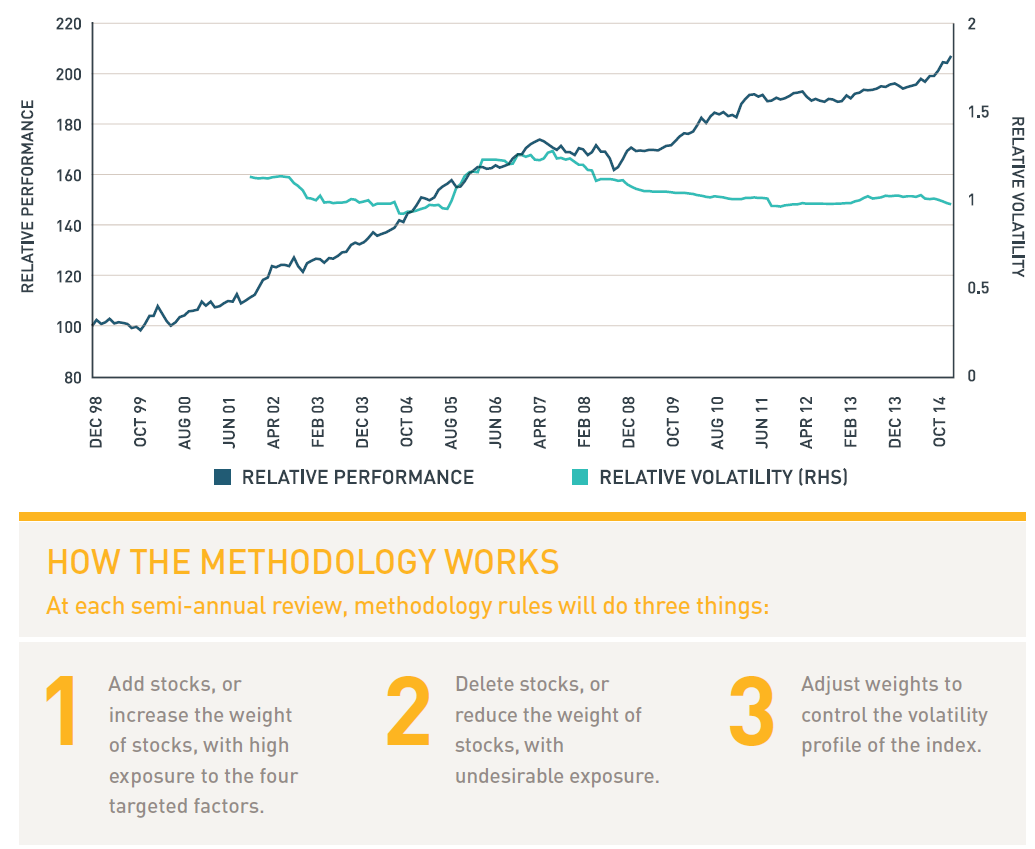 Read the paper, "Research insight - MSCI Diversified Multi-Factor Indexes."
Read the spotlight, "Research Spotlight - The MSCI Diversified Multi-Factor Indexes."