Climate Risk & The Capital Domino Effect
How policy, technology and financial markets can ramp up the energy transition
In conjunction with the London Climate Action Week 2019

To mark the City of London's inaugural Climate Action Week, the PRI, Carbon Tracker and MSCI are pleased to host an event targeted at the mainstream investment community to explore the political, technological and financial opportunities and challenges associated with the transformation of the global energy system.
Topics
Energy Transition Myths: how economical, technological and political arguments in favour of renewables are lining up and driving the energy transition
Inevitable Policy Response: scoping of the investment implications of a rapid and forceful policy response to close the gap to the Paris Agreement
Incorporating forward looking climate risks into investment decision making
Investor panel discussion: how investors are responding to the challenge
Co-hosted with


THIS EVENT IS NOW FULL TO CAPACITY. If you would like to be added to the wait list, please use the registration link below.
Register Now
Jul 3, 2019
London
---
Time
8:00 a.m. - 11:30 a.m.
Location
Allen & Overy,
Tenth Floor,
One Bishops Square,
London,
E1 6AD
Map and directions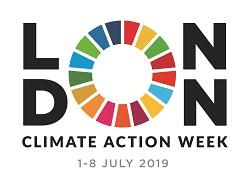 ---
Agenda
July 3, 2019
TIME
DETAILS
8:00 a.m.

Registration and Refreshments

8:30 a.m.

Host Welcome: MSCI

Remy Briand, Head of ESG, MSCI

8:40 a.m.

Opening Keynote:

Alison Gowman, City of London Alderman, Chair of the City Bridge Trust and Deputy Chair, Green Finance Initiative

9:00 a.m.

Short Presentations

Mark Fulton, Advisor to the PRI Inevitable Policy Response: Scoping of the investment implications of a rapid and forceful policy response to close the gap to the Paris Agreement.

Kingsmill Bond, New Energy Strategist, Carbon Tracker: Debunking the energy transition myths, explaining how economical, technological and political arguments in favour of renewables are lining up and driving the energy transition.

Marion de Marcillac, Executive Director, Head of Climate Change Solutions, MSCI: Evaluating the forward looking risks, identify potential leaders and laggards, mapping the low carbon transition and integrating climate considerations into risk management, portfolio construction and reporting.

9:45 a.m.

Investor Panel

Alison Martin, Group Chief Risk Officer, Zurich
Marta Jankovic, Director, EMEA Head of iShares Sustainable, BlackRock
Seb Beloe, Partner, Head of Research, Wheb Asset Management

Moderator: Matthew Green, Climate Correspondent, Reuters

10:15 a.m.

Moderated Q&A

10:45 a.m.

Closing Remarks

Sagarika Chatterjee, Director of Climate Change, PRI
Mike Thompson, Head of Carbon Budgets, UK's Committee on Climate Change

11:00 a.m.

Refreshments

11:30 a.m.

End of Event
Scroll the table to the right to see more
Event Speakers
---