MSCI & PRI New York Climate Week Seminar: Transparency and a common language in the net-zero revolution
We invite you to join MSCI, the Principles for Responsible Investment and the UN High Level Climate Champions team on September 22 for our New York Climate Week seminar, "Transparency and a common language in the net-zero revolution," where we will examine the information that investors need to scale investment in sustainability for a net-zero economy.
Together with practitioners and policymakers, we'll discuss the challenge of aligning portfolios with global temperature goals and delve into data that can support the channeling of capital at the speed that driving greenhouse gas emissions down to net-zero by midcentury will demand.
Co-hosted with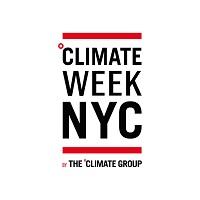 Register Now
Sep 22 2021
---
Time
7:00 a.m. PDT San Francisco
10:00 a.m. EDT New York
3:00 p.m. BST London
4:00 p.m. CEST Paris
6:00 p.m. GST Dubai
Location
Virtual Platform
---
Agenda
Sep 22 2021
TIME
DETAILS
10:00 a.m. EDT

Introduction: Linda-Eling Lee, Head of ESG & Climate Research, MSCI
What investors are holding in their portfolios today won't work in 2050. The net-zero revolution will produce some spectacular winners and not just losers. What do investors need, to take them into the revolution?

10:05 a.m. EDT

Fireside Chat

Fiona Reynolds, Chief Executive Officer | Principles for Responsible Investment (PRI)
Linda-Eling Lee, Head of ESG & Climate Research, MSCI

A focus on transparency and the need for a common set of measurements that can support investment at the scale that reaching net-zero by 2050 will demand.

10:20 a.m.

Interview: The U.S. Regulatory View

Yue Chen, Ph.D., Director of Sustainability and Climate Initiatives, New York State Department of Financial Services
Linda-Eling Lee, Head of ESG & Climate Research, MSCI

10:30 a.m. EDT

Panel Discussion: The Road to Net-Zero

Moderator:

Bruce M. Kahn, Ph.D., Executive Director, ESG Client Coverage Group, MSCI

Panelists:

Wendy Cromwell, Vice Chair; Senior Managing Director; Partner; Head of Sustainable Investment, Wellington Management
Gonzalo Munoz, High Level Climate Action Champion, COP25
Sheri Wilbanks, Head of Group Risk Management (GRM) P&C Climate & Sustainability, AXA

By now it is clear that the road to net-zero will not be easy – not for the world and not for investors. To avoid breaching a 1.5°C threshold, every listed company would, on average, need to reduce its carbon intensity by 10% each year until 2050. Yet fewer than one in four companies have managed to reduce their emissions by quite this much.
To create the net-zero future we want, we need to catalyze investment now. Investors need to be able to measure the carbon footprints of the companies they would invest in. Companies that aim to create and innovate need capital.
Investors need to look at a lot of data to understand where they are today and where they are heading in their net-zero transition - including scenario data, country data, industry data, and company data.
Scroll the table to the right to see more
Event Speakers
---