REALPAC/MSCI Canada Real Estate Investment Forum 2019 (Montreal)
REALPAC and MSCI are pleased to host the 2019 Canada Real Estate Investment Forum in Montreal.
MSCI's Executive Director, Simon Fairchild, will open the Forum with a presentation detailing the 2018 results of the MSCI/ REALPAC Canada Property Index and Property Fund Index. REALPAC's CEO Michael Brooks will then moderate a panel of industry experts discussing the results and state of the industry.

ASSOCIATED WITH: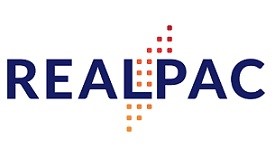 SPONSORED BY:

Register Now
Feb 06, 2019
|Montreal
---
Time
11:30 a.m. - 2:00 p.m.
Location
Le Mt. Stephen Hotel
North Salon, 1440 Rue Drummond
Montreal QC
---
Agenda
Feb 06, 2019
TIME
DETAILS
11:30 a.m.
Registration & Lunch
12:00 p.m.
Results Presentation
12:20 p.m.
Panel
1:00 p.m.
Networking
Scroll the table to the right to see more
Event Speakers

Christine Sayegh-Filgiano
Vice-présidente exécutive | Construction de portefeuille et gestion des risques
Read Bio »

Luc McSween
Director, Portfolio Strategy, Real Estate Investments | PSP Investment
Read Bio »
---