South Africa Annual Property Index Webinar
MSCI will host a webinar to release the results for the 2017 IPD South Africa Annual Property Index. Join us as we extract the drivers of commercial property returns, net investment trends and net income growth.

Phil Barttram, Executive Director at MSCI, will introduce an overview of global and domestic investment performance.

Rob Lockhart-Ross, Managing Executive at Nedbank CIB Property Finance will provide Nedbank's perspective of the market and lending environment.

Covering almost R300bn of professionally invested real estate, the IPD South Africa Annual Property Index (sponsored by Nedbank) incorporates a unique, owner verified dataset of property investment portfolios and tracks the fundamental returns by sector, geography and property type.

Sponsored by: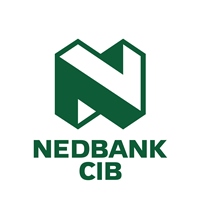 Apr 13, 2018
|WebEx
---
Time
Session
9:00 a.m. BST London
10:00 a.m. SAST South Africa
Location
WebEx
---
Scroll the table to the right to see more
---