Tools to help institutional investors benchmark, measure and manage portfolio exposure to carbon risk
MSCI ESG Research offers a suite of tools that can help investors implement a fossil fuel exclusion or low carbon strategy and uncover opportunities. We provide extensive carbon metrics, pre-defined screening options, carbon portfolio analytics reports and research on clean tech leaders as well as low carbon and fossil fuel exclusion indexes.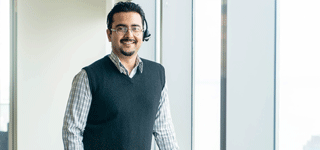 Contact us
Get in touch with the MSCI ESG Client Service team to find out more.
MSCI Low Carbon Indexes
The first benchmarks designed to address two dimensions of carbon exposure: carbon emissions and fossil fuel reserves.
Index Carbon Footprint Metrics
MSCI reports on three measures of carbon footprint for 19 of its global benchmark indexes.