MSCI Launches Global Data Standards for Real Estate Investment
Investors Can Now Use Uniform Metrics to Compare Real Estate Assets Across Borders
As institutional investors continue to explore real estate as an alternative to stocks and bonds, they look abroad for opportunity sets beyond their home markets. This strategy appears to promise improved returns and potential diversification benefits, but what about its uncharted risks? How can investors make informed comparisons across borders and asset classes?
July 2016 marks the launch of MSCI's new Global Data Standards for Real Estate Investment, which aims to provide a new platform of data definitions and calculations that support integrated measurement of performance and risk for real estate investments. In combination with the MSCI Global Methodology Standards for Real Estate Investment, the new Data Standards make it possible to compare real estate assets in different national markets.
After more than two years of effort in consultation with MSCI clients and other industry participants, our new Data Standards reflect a growing demand from institutional investors, as many real estate portfolios become increasingly international in nature.
Together with the new MSCI Global Methodology Standards for Real Estate Investment, the Data Standards offer the basis for in-depth reporting of risk and performance for real estate assets. The Data Standards provide investors with the basis for such reporting at the tenant, asset and fund levels, both within home real estate markets and across borders.
Our new Data Standards also serve to enhance MSCI's existing real estate performance measurement tools, reinforcing our continual emphasis on data quality. We complement, wherever possible, professional data standards already in use in the 31 national markets MSCI covered previously and in real estate markets throughout the world, such as those listed below.
MSCI Builds on Existing International Data Standards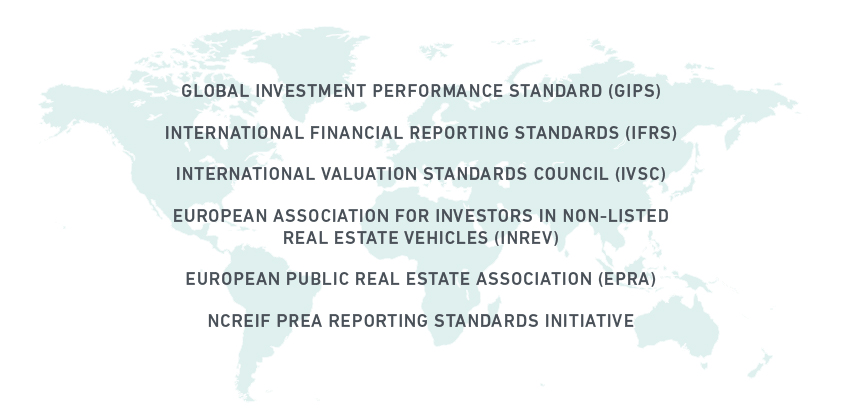 The Data Standards are intended to provide the basis for meaningful and consistent information that can give property investors the same level of insight that is available for equities and bonds – thus enhancing asset class comparisons. At the same time, these new standards should help improve the sharing of data in source systems, making it possible to automate standard data exchange and to increase efficiencies in the transfer of real estate market data.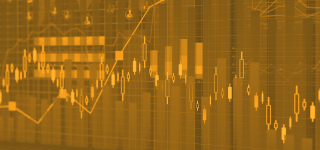 MSCI GLOBAL DATA STANDARDS FOR REAL ESTATE INVESTMENT
Providing globally consistent comparability in the performance measurement of real estate investment.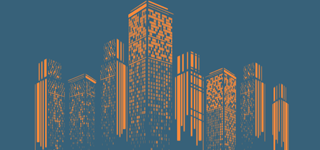 The road toward a seamless global real estate portfolio
Two roads lead asset owners into real estate: the private (direct and indirect) ownership route and the public equity route.