Our business is based on helping our clients succeed
We have remained a market leader by expanding and enhancing our index offering to reflect the evolving and complex needs of the institutional investment community – with groundbreaking new products, innovative research, high quality data and dedicated client support.

MSCI has been at the forefront of index construction and maintenance for more than 40 years, launching its first global equity indexes in 1969. Today we are more focused than ever on our clients' business needs and on delivering the quality and innovation they need to navigate increasingly complex markets.

The index matters
Using an index in the investment process that accurately and consistently measures the full opportunity set is key to fully understanding and capturing all the unique drivers of risk and return.

MODERN
Evolves to measure and capture equity markets as they exist today. Our indexes are built using an innovative maintenance methodology that provides superior balance between the need for a stable index that is flexible enough to adjust quickly to a constantly changing opportunity set. We provide timely and consistent treatment of corporate events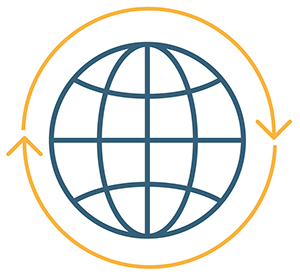 and synchronized rebalancings, globally.

SEAMLESS
Covers the full opportunity set and all its segments, including GICS® sectors. All of MSCI's indexes are created using the Global Industry Classification Standard (GICS®), an industry classification system developed by MSCI and S&P Global, which provides a common framework to classify stocks. They offer exhaustive coverage of the investable opportunity set with non-overlapping size and style segmentation.

INTEGRATED
Consistent methodology for every market. Where other providers use either a long- or short-term liquidity measure to assess the eligibility of stocks for their indexes, MSCI uses both, recognizing the differences in liquidity between developed and emerging markets and enhancing the investability and replicability of our indexes. MSCI puts strong emphasis on investability and replicability of its indexes through the use of size and liquidity screens.
Please click here to read a Japanese language guide to MSCI indexes.
MSCI指数−構築方法のご案内(日本語版)
MODERN INDEX STRATEGY WEBINAR SERIES
Flagship indexes product card
Learn about the MSCI Difference