Climate Solutions - What is Climate Solutions?
What is our Climate Solutions offering?
2021 will be a critical year for climate action as we head toward the UN Climate Change Conference2 (COP26) in November. As investors are increasingly seeking alignment with a net-zero economy, measuring and managing climate risk has become an ever-more important tenet of the institutional investment process. So is identifying new and innovative low-carbon investment opportunities in order to help build more climate-resilient portfolios.
Our Climate Solutions give you access to a wide range of tools and data designed to enable you to address a variety of needs. This includes measuring and reporting on climate risk exposure, implementing low carbon fossil-fuel-free strategies, factoring climate change research into risk management processes, engaging companies and external stakeholders, and implementing a net-zero strategy.
Click here to sign up to our climate newsletter series. We will share our latest climate-related research, materials, events and practical, actionable steps to prepare for COP26 and beyond.
Integrating climate solutions into your investment process
Integrating climate solutions into your investment process
With our holistic MSCI Climate Solutions toolkit we aim to empower financial institutions with the tools necessary to build more climate resilient portfolios, protect assets from the worst effects related to climate change and also help identify new, innovative low carbon investment opportunities.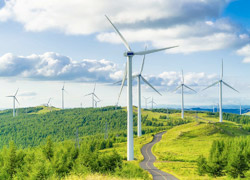 Setting a net-zero target

| | |
| --- | --- |
| | Quantify the impact of your investments on climate change |
| | Run "what if" scenarios to understand investment implications |
| | Use forward-looking data through to 2050 |
| | Stress test portfolios across various climate change scenarios |

Governments and investors are increasingly setting targets to achieve net zero emissions by no later than 2050, but current action plans fall well short of meeting the 1.5/2c degree pathway set forth by the Paris Agreement. The financial sector has a fundamental role to play in averting a climate crisis and setting the global economy on track for a cleaner, sustainable future. Our climate data and risk reports allow institutional investors to get a quantified view of the impact of their investments on climate change. Set targets and run "what if" scenarios through to 2050 using our extensive set of carbon risk management and exposure metrics, and forward-looking data, including MSCI Warming Potential signal. Use security-level data to track progress.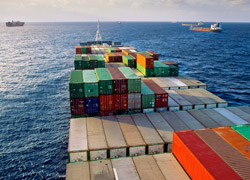 Climate Disclosure & Reporting

| | |
| --- | --- |
| | Make regulatory disclosures |
| | Report to clients & stakeholders |
| | Measure scope 3 emissions |

Meeting regulatory climate disclosure requirements is becoming ever more important for both institutional investors and corporates. Our sophisticated climate risk analytics on securities across asset classes support reporting aligned with TCFD, EU Sustainability Reporting, PRI, and more requirements. Report to clients and stakeholders on climate characteristics of a portfolio or fund with clearly defined metrics and analysis with context to help with the interpretation of the results. Measure and report your own Scope 3 emissions and stand out as a climate-leader.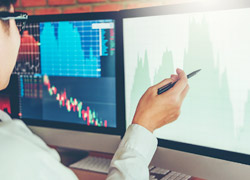 Integrate Climate Risk into Portfolio Construction

| | |
| --- | --- |
| | Mitigate risk |
| | Capture opportunities |
| | Fossil fuel divestment |

Mitigate risk by reducing exposure to carbon-intensive and carbon-dependent companies and industries; and manage stranded-asset risk and long-term environmental risks.

Capture opportunities by increasing exposure to clean technologies and transition "solution" stocks, while respecting other investor constraints. Security-level analysis helps institutional investors identify those drivers of risk, allowing them to find the most efficient route to reducing exposure to carbon intensive and/or fossil fuel related activities.

Utilizing Climate Value-at-Risk reporting allows investors to understand where a portfolio has high exposure to transition as well as physical risks and identify emerging climate hotspots exposed to various extreme weather hazards.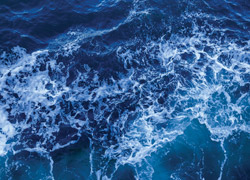 Climate Risk Management

| | |
| --- | --- |
| | Measure and manage risks & opportunities |
| | Develop a climate strategy |
| | Stress test portfolios across various climate change scenarios |

Institutional investors are increasingly focused on mitigating their climate-related risks, identifying if there are certain securities or assets which are adding a disproportionate amount of risk, how the portfolio can be adjusted to mitigate these risks and how these adjustments may impact the portfolio performance. MSCI ESG Research's Climate Value at Risk provides insight into how climate-related risks could affect a portfolio and allows institutional investors to drill down to different types of risks arising from physical climate change and the transition to a low-carbon economy.

MSCI ESG Research analyzes several scenarios per company or real estate asset, providing an extensive overview of exposure to climate change risks and opportunities. This approach targets alignment with the TCFD recommendations.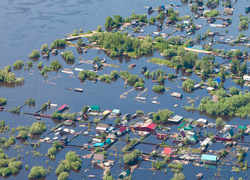 Integrate Climate Risk into Fundamental Analysis

| | |
| --- | --- |
| | Develop climate friendly investment products |
| | Market climate resilience of existing fund(s) |

Our sophisticated and objective climate risk analytics on securities across asset classes can assist with investment decision making in everyday investment processes. And our clear and transparent climate risk reports can help communicate consistently, internally and externally, on issues surrounding environmental risks and the climate-leadership of existing funds.

MSCI Climate Indexes may be useful tools and provide a helpful framework and greater insight for institutional investors who have an investment strategy focused on climate risks. They can potentially be used as the basis for ETFs and other indexed investment products.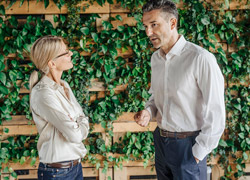 Engagement / Promote Stewardship

| | |
| --- | --- |
| | Engage with companies and stakeholders |
| | Promote incentives on better climate risk management |

In addition to using climate research and data to inform investment decisions, institutional investors are also using it to inform corporate engagement strategies through analyst meetings and formal shareholder engagement processes. Reliable and quantifiable data, including analysis on companies' own targets and how well-prepared they are, is an important aspect of the engagement process to support a shift in the behavior of companies to improve operations, develop long term climate strategies and be transparent on progress.
Want to get in touch to find out more?
Contact our ESG Client Service team to learn more about our climate solutions or to discuss your own climate objectives.

Contact Us
MSCI Climate Solutions
As businesses, investors and governments explore the transition to a net-zero world, MSCI is committed to creating climate solutions to support investors' decision-making. Institutional investors should be able to analyze the exposure of their portfolios to climate risk and opportunities while also being able to report on their climate strategy.
Climate Solutions - Disclaimer
MSCI ESG Research LLC. is a Registered Investment Adviser under the Investment Adviser Act of 1940. The most recent SEC Form ADV filing, including Form ADV Part 2A, is available on the U.S. SEC's website at www.adviserinfo.sec.gov.
MIFID2/MIFIR notice: MSCI ESG Research LLC does not distribute or act as an intermediary for financial instruments or structured deposits, nor does it deal on its own account, provide execution services for others or manage client accounts. No MSCI ESG Research product or service supports, promotes or is intended to support or promote any such activity. MSCI ESG Research is an independent provider of ESG data, reports and ratings based on published methodologies and available to clients on a subscription basis.
ESG ADV 2A
ESG ADV 2B (brochure supplement)
1Climate Data and Metrics, Climate Risk Reporting and Scenario Analysis are provided by MSCI ESG Research LLC. MSCI ESG Indexes and Analytics utilize information from, but are not provided by, MSCI ESG Research LLC. MSCI Indexes and Analytics are products of MSCI Inc. and are administered by MSCI Limited (UK).
226th session of the Conference of the Parties to the UN Framework Convention on Climate Change Conference (COP26)