ESG Research Solutions for Issuers, their Bankers and other Corporate Advisors
Interaction between MSCI ESG Research and the companies and fixed income issuers we rate continues to expand at a rapid pace.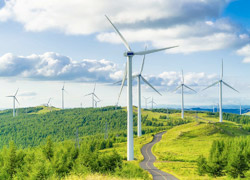 | | |
| --- | --- |
| | Issuers increasingly want to know how they are rated by MSCI ESG Research and how they compare to peers. Those with strong ratings are leveraging their ESG profile for corporate finance purposes, including bond offerings and ESG-linked loans. |
| | Given that MSCI ESG Research does not offer consulting or advisory services to rated entities, we also work with a growing number of bank and non-bank advisors, including accounting firms, management consultants and investor relations firms, to help them help their own clients understand their ESG strengths and weaknesses. |
| | At the same time, issuers and their advisors want to better understand and quantify the specific risks and opportunities presented by climate change. |
ESG Issuer - tab selector
MSCI provides several free-of-charge ESG resources to corporate issuers that we rate, including:
a dedicated ESG Issuer Communications Portal, through which issuers and approved advisors can review and comment on the data collected by MSCI ESG Research to inform the MSCI ESG Ratings model;
public search tools available on our website that allow you to review the MSCI ESG Rating for thousands of issuers and funds, as well as ESG metrics for tens of thousands of MSCI Indexes1 regulated by the EU Benchmark Regulation; and,
MSCI ESG Rating Badges for use in certain company disclosures. You can request your badge here.
For more information, please visit our corporate issuers ESG resources page.
In recent years, as the consideration and integration of ESG continues to grow among asset managers, asset owners, banks, wealth managers, insurers and regulators, issuers and their advisors are turning to MSCI ESG Research for commercial solutions.
For those needing more in-depth insights or a license for corporate financing purposes, MSCI ESG Research offers the following commercial solutions:
Issuers

Banks and Other Corporate Advisors

✓ Subscription to MSCI ESG Ratings for ESG peer benchmarking purposes

✓ Subscription to MSCI ESG Ratings for advisory purposes

✓ License to use issuer's MSCI ESG Rating to support ESG-linked loans or credit facilities

✓ Provisional ESG Ratings for IPOs

✓ License to use issuer's MSCI ESG Rating to help support debt issuance programs

 

✓ License to use issuer's MSCI ESG Rating to promote securities offerings
 
We are proud to work with over 1,700 clients worldwide, including many of the largest institutional investors. Click here to learn more about how investors are integrating MSCI ESG Ratings into the investment process.
MSCI ESG Leadership and Experience
40 years of experience measuring and modelling ESG performance2MSCI ESG Research was the first ESG provider to assess companies based on industry financial materiality, dating back to 19993

ESG Ratings and Governance Metrics coverage of nearly 14,000 issuers representing more than 680,000 securities4

Over 1,500 MSCI equity and fixed income ESG indexes utilizing MSCI ESG Research ratings and data5

Recognized as a "Gold Standard data provider"6

MSCI ESG Research Voted 'Best Firm for SRI research and Governance research' since 20156

MSCI Inc. voted 'Best firm for Indices' since 20157
1MSCI ESG Ratings, research and data are produced by MSCI ESG Research LLC. MSCI ESG Indexes and Analytics utilize information from, but are not provided by, MSCI ESG Research LLC. MSCI Indexes and Analytics are products of MSCI Inc. MSCI Indexes are administered by MSCI Limited (UK)."
2Through MSCI legacy companies KLD, Innovest, IRRC, and GMI Ratings"
3Origins of MSCI ESG Ratings from 1999. Provided time series data since 200"
4Source: MSCI ESG Research as of April 2020, coverage subject to change"
5Source: MSCI Inc. as of April 2020. MSCI ESG Ratings and data are produced by MSCI ESG Research LLC. MSCI ESG Indexes and Analytics utilize information from, but are not provided by, MSCI ESG Research LLC. MSCI Indexes and Analytics are products of MSCI Inc. MSCI Indexes are administered by MSCI Limited (UK)"
6Gold Standard data provider according to the Deep Data Delivery Standard"
7Independent Research in Responsible Investment (IRRI) Survey, 2015, 2016, 2017, 2018/19"