Jean-Yves Pelletier
Jean-Yves Pelletier Title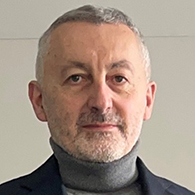 Jean-Yves Pelletier
Head of Data and Content Services
Jean-Yves Pelletier is Head of Data and Content Services and runs MSCI Data Operations, a global team providing for the daily generation and distribution of MSCI products. He is also member of MSCI's Executive Committee, and is based in Geneva, Switzerland.
Before 2015, Jean-Yves served as MSCI's Technology Director leading the software development teams that designed and built the various calculation platforms used in the production of Risks Models and Benchmarks across asset classes.
Prior to joining MSCI in 1997, Jean-Yves worked for several technology consulting companies in France and Switzerland. He holds a Master of Science degree from the Ecole des Mines, Nancy, France.
Related Content - ScottColville & Jean-Yves Pelletier
Related Content
Our Leadership
Our senior leadership team is comprised of highly experienced executives from diverse backgrounds.
Learn More
Revolutionizing the Investment World Through Technology and Data
Investment Solutions as a service to power the next wave of innovation in the Investment Industry.
Read More
Nexus Technology Conference
Join the conversation on how to unlock the power of finance with technological innovations and what a reimagined role of technology means for investors.
Register