Tony Antoun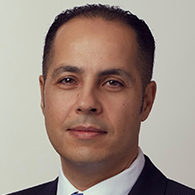 Tony Antoun
Head of OneMSCI Platform Engineering
Tony Antoun, as Head of OneMSCI Platform, leads the company's Technology & Data platform strategy to scale growth, accelerate innovation, improve product quality and promote operational efficiency. His global team builds the foundational shared platform services that enable all MSCI product teams to migrate existing workloads to the cloud, create new ISaaS applications, onboard on a modern DevOps engineering system and showcase MSCI's data and modeling capabilities to the global financial investment world. Tony is also a member of MSCI's Executive Committee.
Prior to MSCI, Tony spent two years with GE, as Senior Vice President, leading the creation of the first IIOT Intelligent Edge platform in a highly regulated, mission-critical industry.
Previously, Tony spent two decades with Microsoft, leading a variety of projects in several business units, including Windows, Entertainment & Devices, Digital Media and SQL Server Business Intelligence. Most recently, he led Microsoft's O365 Cross-Platform strategy to bring this flagship productivity suite to the Apple platform (iPhone, iPad, Mac) and Web platform. As a result, Microsoft had a dramatic increase in monthly active users and revenue on these platforms.
Tony is both a U.S. and Lebanese national, and speaks English, French and Arabic. He holds a Bachelor of Science degree in Computer Science and is working on his Executive MBA. He also has advanced learning certifications from Harvard in Cybersecurity and FinTech.
Related Content
Our Leadership
Our senior leadership team is comprised of highly experienced executives from diverse backgrounds.
Learn More
Revolutionizing the Investment World Through Technology and Data
Investment Solutions as a service to power the next wave of innovation in the Investment Industry.
Read More
Nexus Technology Conference
Join the conversation on how to unlock the power of finance with technological innovations and what a reimagined role of technology means for investors.
Register