GLOBAL STOCK MARKET PERFORMANCE
MSCI's All Country World Index (ACWI) is composed of 2,400 constituents, 11 sectors, and is the industry's accepted gauge of global stock market activity. It provides a seamless, modern and fully integrated view across all sources of equity returns in 47 developed and emerging markets.
有关MSCI的最新消息
Jul 20, 2017

UK Commercial Property Fund Returns Tick Up in Q2
Learn More »

Jul 14, 2017

MSCI: Passive investing will be good for society - Financial Times
Learn More »

Jul 11, 2017

MSCI and S&P Dow Jones Indices Announce Consultation on Potential Changes To The Telecommunication Services Sector In The Global Industry Classification Standard (GICS®) In 2018
Learn More »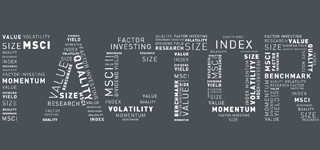 MSCI Minimum Volatility Indexes - Built to Perform in Turbulent Markets
Since the 2008 financial crisis, institutional investors have sought new methods of managing risk and increasing returns while maintaining exposure to equities.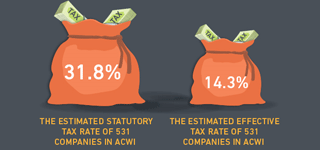 The USD 220 billion global tax gap
Implications for institutional investors: Buoyed by populist sentiment, regulators around the world are considering ways to close corporate tax loopholes and narrow the gap between the statutory tax rate and what companies actually pay.