CAPTURING THE IMPACTS OF IMPORTANT INVESTMENT THEMES
Our Thematic Indexes reflect the performance of various broad investment themes. Thematic investing seeks to identify specific social, economic, industrial, environmental or demographic trends and their long-term secular, cyclical and structural influences on the world's economies and markets.
Available indexes
MSCI Economic Exposure Indexes aim to reflect the performance of companies with significant exposure to specific regions or countries, regardless of their domicile. The indexes capture an alternative approach to categorizing the global equity universe according to the geographic distribution of a company's revenues.
MSCI Emerging + Frontier Markets Workforce Index includes large and mid-caps and is designed to represent the performance of a strategy that targets countries with favorable demographics, education and employment patterns.
MSCI Agriculture & Food Chain Indexes fundamental shifts that may occur in the global supply/demand balance of the agriculture industry.
MSCI Commodity Producers Indexes are equity-based indexes that seek to reflect the performance of three underlying commodity markets: energy, metals and agricultural products.
MSCI Infrastructure Indexes seek to reflect the performance of the investment opportunity set represented by companies that are infrastructure owners or operators — companies that historically have tended to demonstrate highly inelastic demand patterns, stable, predictable returns and inflation-linked pricing power.
MSCI 'Faith-Based' Indexes reflect the performance of a relevant opportunity set for values-based investors. The indexes include companies that are compatible with certain religious values and exclude companies that are inconsistent with specific values-based criteria.
Applications
Our Thematic Indexes can be licensed to clients for a variety of purposes, including:
Asset allocation: MSCI equity indexes provide consistent, complete representation that captures the full spectrum of the global equity opportunity set.
Performance measurement and attribution: MSCI equity indexes may be licensed for a wide range of equity mandates.
Research: MSCI is a trusted source for global equity markets and underlying security-level data for sell-side research.
Investment product development: MSCI equity indexes may be licensed for use as the basis for structured products and other index-linked investment vehicles, such as ETFs and ETNs.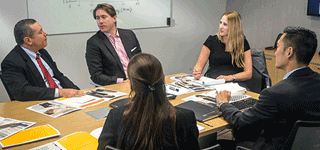 ROUNDTABLE DISCUSSION
PAM Insight (publishers of thewealthnet) co‐hosted a roundtable discussion with MSCI entitled Innovative approaches to thematic investing: navigating the way ahead.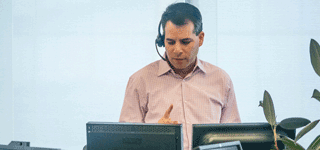 Market Insight
Stocks, Bonds and Airports: Infrastructure Assets in Pension Plan Portfolios - January 2014