indexes
We have been at the forefront of index construction and maintenance for more than 40 years, launching our first global equity indexes in 1969. Globalization and the rapid integration of markets have led us to explore alternative approaches to categorizing the global equity universe and product development.
We have remained a market leader by expanding and enhancing our index offering to reflect the evolving and complex needs of the institutional investment community with groundbreaking new products, innovative research, high quality data and dedicated client support.


Today, we offer more than 160,000 consistent and comparable indexes which are used by investors around the world to develop and benchmark their global equity portfolios. More than USD 9.5 trillion in assets are estimated to be benchmarked to our indexes on a worldwide basis1. Our indexes are also licensed as the basis for financial products such as exchange traded funds (ETFs) and structured products. More than 750 ETFs2 from many of the world's leading ETF providers including Amundi, Commerzbank, Deutsche Bank, ETFlab, HSBC, iShares, Lyxor, Source, SSgA, and UBS are based on our indexes. It is estimated that USD 435 billion in ETF assets are based on our indexes globally3.
Exchanges around the world have chosen our equity indexes as the basis for numerous listed derivatives. These include: DGCX, EUREX, ICE Futures US, ICE Futures Europe, Johannesburg Stock Exchange and Singapore Exchange.

The MSCI Advantage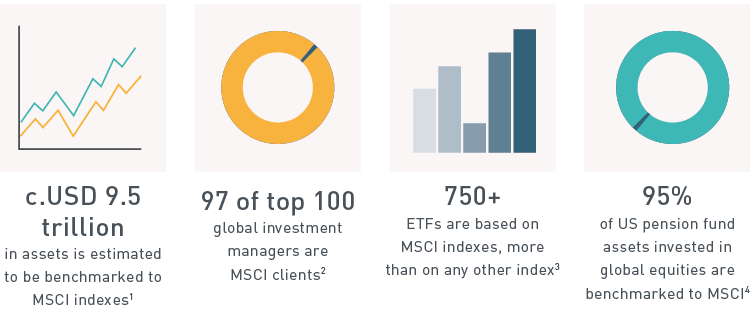 1 As of June 2015, as reported on September 30, 2015 by eVestment, Morningstar and Bloomberg.
2 Based on P&I AUM data as of December 2014 and MSCI clients as of September 2015.
3 As of June 30, 2015. Calculated by aggregating the number of shares of all exchange traded funds tracking an MSCI index, as identified by separate Bloomberg tickers. Only primary listings, and not cross-listings are counted.
4 As of June 2014, according to Intersec LLC.
Please click here to read a Japanese language guide to MSCI indexes.
MSCI指数−構築方法のご案内(日本語版)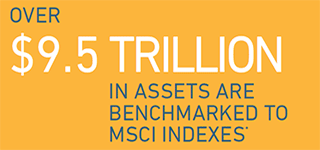 Journal of Indexes: Legends of Indexing
Read the interview with Henry Fernandez of MSCI – considered one of the 15 people who changed the face of investing.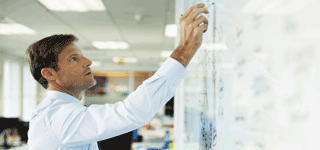 The Index Matters
MSCI indexes are at the heart of the global investment process. Read more about how we focus on helping you succeed.