Terms: Use Restrictions *USD | **EUR GMT 20 minute delay
GLOBAL STOCK MARKET PERFORMANCE
MSCI's All Country World Index (ACWI) is composed of 2,400 constituents, 11 sectors, and is the industry's accepted gauge of global stock market activity. It provides a seamless, modern and fully integrated view across all sources of equity returns in 47 developed and emerging markets.
Read the 3 July 2017 interview with MSCI's CEO in the FT
Henry Fernandez defends the inclusion of China A shares in MSCI's Emerging Markets Index.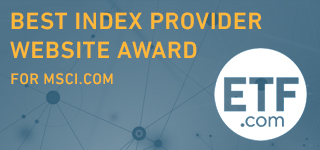 ETF.com Best Index Provider Website Award 2016
For the second consecutive year - March 2016 and March 2017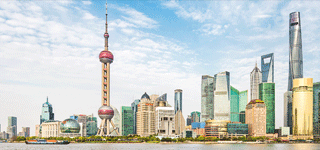 Market Classification 2017
MSCI Inc. has announced that beginning in June 2018, it will include China A shares in the MSCI Emerging Markets Index.