Customized indexes for specific needs
With more than 40 years of benchmarking leadership, we have accumulated exceptional expertise in designing and calculating both traditional market cap weighted and alternatively-weighted equity indexes. Investors with unique index requirements can tap into the full scope of our experienced indexing capabilities and extensive data through our custom indexes. We currently calculate more than 7,000 custom indexes for more than 700 clients globally, drawing from our database of more than 22,000 securities across more than 75 countries. Our custom indexes apply the same index construction, maintenance discipline, data reliability, global service and support that institutional investors have come to expect from our core index offerings.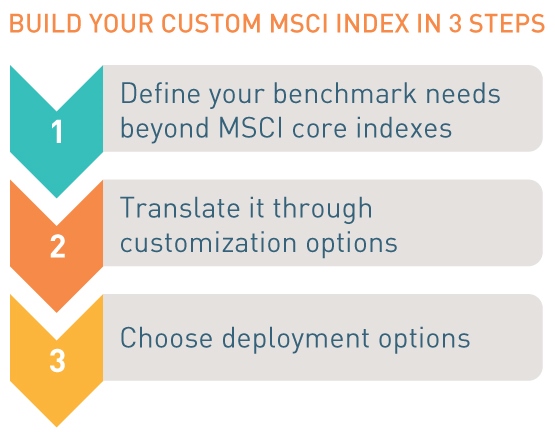 The MSCI custom index advantage
MSCI index fundamental data module
MSCI index fundamental data module
The index fundamental data module provides access to the fundamental data components that make up industry leading MSCI indexes, including MSCI factor indexes in a transparent manner.