Diversified multi-factor hero image

MSCI DIVERSIFIED MULTIPLE-FACTOR INDEXES
MSCI diversified multiple-factor indexes
Trade instinct for insight
Factors are key drivers of risk and return and through advancements in data and technology can be accessed through Factor Indexes. Factor indexes offer investors a basis to seek the return premium historically provided by certain factor-based strategies.
MSCI Diversified Multiple-Factor Indexes select stocks based on intuitive, well known investment concepts.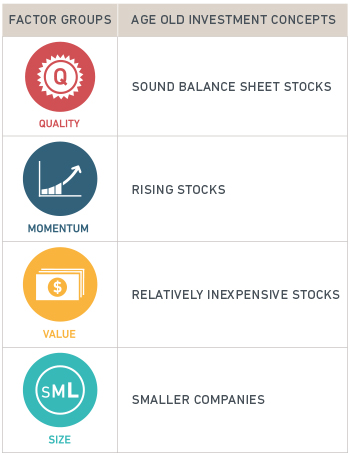 MSCI Diversified Multiple-Factor Indexes are broadly diversified, systematic and replicable. These innovative indexes are designed to maximize exposure to four factors – Value, Momentum, Quality and Low Size – while maintaining a risk profile similar to that of the underlying parent index.
Loading DMF Video...
Read our research paper to understand how our experts constructed the index, understand our methodology and factor optimization and see how the index is designed to provide diversification benefits over single-factor indexes.
Maximizing Factor Exposure While Controlling Volatility
Maximizing Factor Exposure While Controlling Volatility
Multi-factor indexes are designed for use by investors seeking diversified exposure to factors that have historically generated superior returns without diluting the strength of their exposure to their targeted factors and without structurally changing the risk profile of their portfolios.
The MSCI Diversified Multiple-Factor Indexes methodology includes a systematic risk control designed to diversify the risk characteristics common in single factors by targeting high, persistent exposure to the target factors with market-like volatility over time.
Contact us
Do you want to learn more about Diversified Multiple-Factor Indexes or about any other MSCI product we offer?
Research insight
Multi-factor index fund allocations are increasingly becoming the preferred approach to factor investing.
Press release
Research has shown that stocks reflecting certain factors have, over time, provided a higher return than the overall market. MSCI Diversified Multiple-Factor Indexes use Barra risk tools to construct indexes that track the performance of four of these factors while keeping risk at the level of an underlying parent index.