Brexit survey results - hero image

Brexit Survey: We asked, you responded
MSCI clients weigh in on Brexit
Institutional investors in the U.K. and Europe fear fallout from Brexit but only a minority are preparing for one, a survey of financial managers and institutions by MSCI shows.
Nearly 40% of asset managers, owners, bankers and other investment professionals say a combination of economic uncertainty, instability and a falloff in investment in the U.K. constitutes the most worrying consequence of a possible vote by Britons to leave the European Union, according to the poll of 262 institutional investors throughout the U.K., Europe, the Middle East and Africa.
Still, nearly half of those investors say they are currently making no plans to prepare for Brexit, compared with 26% who say they are factoring the possibility of a decision by Britons to leave the EU into financial planning, and 15% who are building a Brexit scenario into financial, operational and organizational plans.
Contingency planning for Brexit?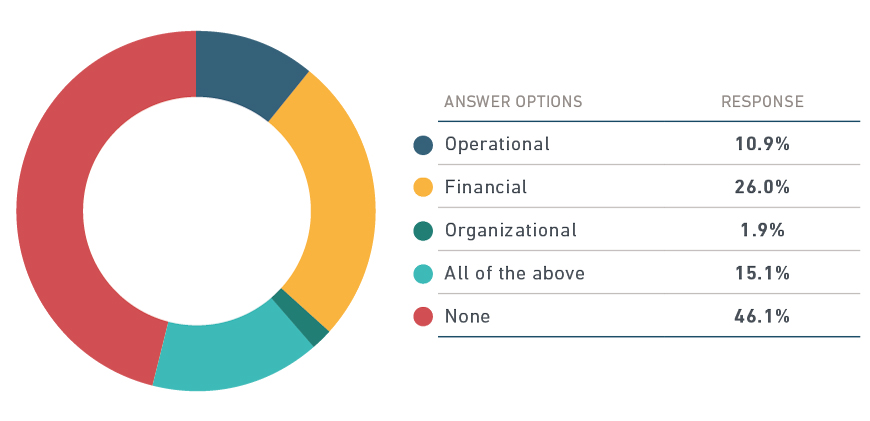 Britons will vote whether to exit the EU in a referendum scheduled for June 23. According to an analysis by MSCI, a bad Brexit – in which Britain's leaving the EU shatters the eurozone and drags down growth across the world – could cause a globally diversified, multi-asset class portfolio to lose as much as 7.3% of its value. A Brexit with limited spillover could result in a loss of 1.8% to global multi-asset class portfolios, the analysis by MSCI shows.
Modeling Brexit's possible impact on your portfolio
RiskManager was recently named "Best Sell-Side Market Risk Product" of 2016 by Waters Technology and Sell-Side Technology Magazines, and is among the tools that MSCI licenses to help institutional investors make better-informed decisions.
What concerns investors
With four weeks to go until the vote, arguments on all sides of Brexit are intensifying. According to the survey by MSCI, 31% percent of U.K. and European investors cite economic uncertainty as the chief worry of Brexit, followed by 9% who cite political instability and 7% who say Brexit is likely to lead to a drop in foreign investment.
The most worrying consequence of Brexit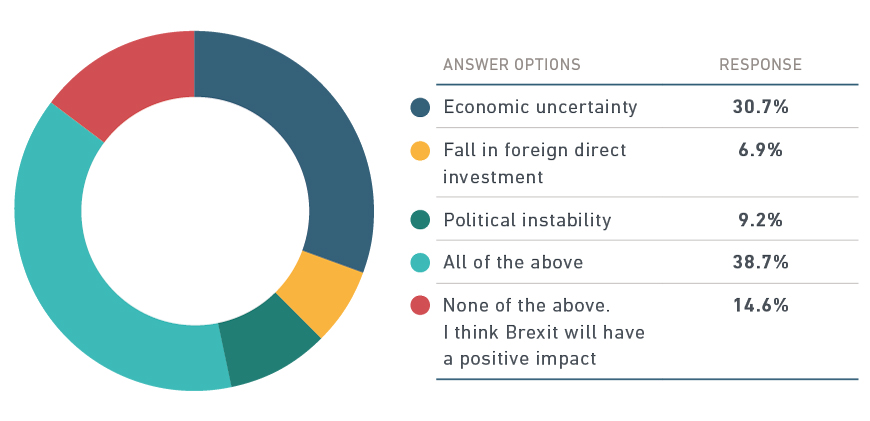 Nearly two-thirds of investors polled said they fear Brexit sending the pound down sharply, compared with 40% who say a vote to leave the EU would pose a risk to the British stock market. Thirty-four percent of investors say Brexit could lower economic growth.
A vote by Britons to leave the EU could produce a domino effect, according to investors. Forty-five percent say that Brexit could up pressure to hold similar votes elsewhere in the EU, while 28% think an exit vote could spur other states to leave the bloc as well.
The survey reflects responses gathered online between April 26 and May 16 from 262 asset managers, banks and other investment professionals from across the U.K., Europe, the Middle East and Africa.
Introducing MSCI Beon
MSCI BeonTM – Designed in response to the financial industry's most complex data challenges, MSCI Beon is a next-generation analytics platform harnessing advanced integration technologies to take you beyond the limits of your current portfolio analysis capabilities.
Worried about Brexit?
Would spillover effects be limited, or more disruptive? MSCI researchers model both scenarios.