MSCI's Analytics products offer institutional investors an integrated view of risk and return. Our research-enhanced content and tools help institutional investors make better investment decisions, enhancing their understanding and analysis of market, credit, liquidity and counterparty risk across all major asset classes, spanning short, medium and long-term time horizons.
MSCI's industry-leading analytics include: Barra multi-factor models; pricing models; methodologies for performance attribution; RiskMetrics models for statistical analysis, such as VaR; and tools for security analysis, portfolio optimization, back testing and stress testing.
Our flexible technology is built for scale, enabling clients to conduct complex simulations and stress tests.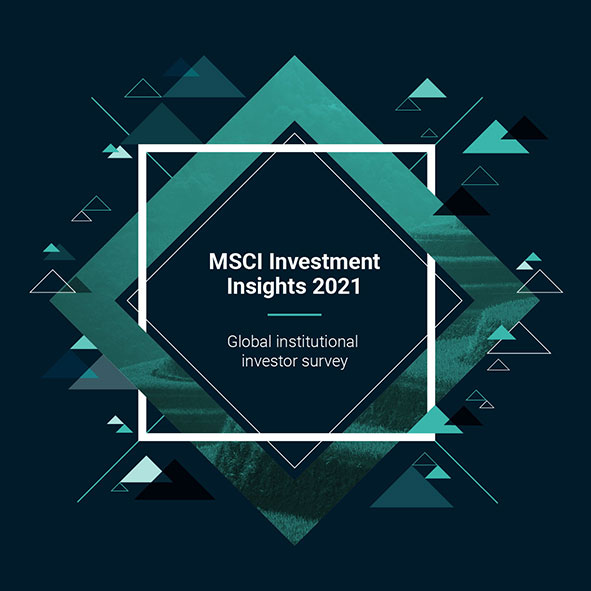 MSCI Investment Insights Report 2021
We surveyed 200 institutional investors globally with assets of around $18 trillion to better understand their views on the most important investment issues. What are the most important trends for the next three to five years? What is the lasting impact of COVID-19? And what is their latest thinking on factor investing, risk management, and diversity?
Learn about the MSCI Difference
Risk's Rising Role in Investment Strategy
Risk's Rising Role in Investment Strategy
MSCI sponsors Risk.net survey on the changing role that risk offices play in the evolution of investment strategies.
Risk in Investment Audiocasts
Risk in Investment Audiocasts
A two-part audio series for Americas, EMEA and APAC, produced by Risk.net and MSCI, examining the changing shape of risk in investment, the lessons learned from the current crisis and how risk can be used to identify opportunities and drive performance in volatile times.