What is the EU Sustainable Finance Package?
What is the EU Sustainable Finance Package?
The EU Sustainable Finance package1 is one of the most ambitious legislative plans globally which aims to:
Reorient capital flows towards sustainable investment in order to achieve sustainable and inclusive growth
Manage financial risks stemming from climate change, resource depletion, environmental degradation and social issues
Foster transparency and long-termism in financial and economic activity
Who does it impact?
Investors (asset managers) operating in the European Union
Investors outside the EU may be impacted or wish to follow the requirements if they manage European assets
Other jurisdictions are also looking at putting in place similar measures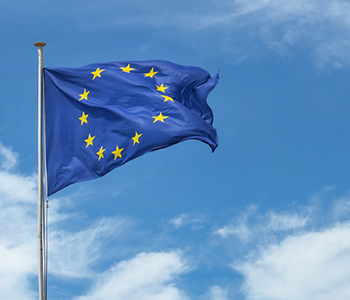 How can we help?
In February 2021, we launched the EU Sustainable Finance Module (details below) which includes SFDR Adverse Impact and EU Taxonomy Alignment data and metrics for over 10,000 corporate equity and fixed income issuers, including the MSCI ACWI Investable Market Index covers approximately 99% of the global equity investment opportunity set
Starting in Q2 2021, MSCI aims to roll out additional content, delivery mechanisms and reporting options, including:
Access to the MSCI EU Sustainable Finance Module on MSCI's analytics platforms for reporting, portfolio construction and risk management
Adverse impact and Taxonomy metrics for over 36,000 funds and 6,000 MSCI indexes
Expanded multi-asset class coverage
Standard Reporting templates to facilitate batch reporting at the product and entity level
Standard and custom reporting options through MSCI's reporting services
We are developing solutions to support Real Estate investor reporting requirements as stipulated in European Supervisory Authorities (ESAs) final report on draft regulatory technical standards for sustainability-related disclosures for the financial service industry.
Sustainable Finance Solutions CTAs
MSCI EU Sustainable Finance Module
MSCI EU Sustainable Finance Module
The module includes two new datasets: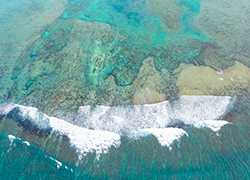 SFDR Adverse Impact Metrics


Access issuer-level data on adverse sustainability indicators1 such as GHG emissions, Energy Consumption, Biodiversity, Water, Waste, Social and employee matters, Human Rights and Anti-corruption and anti-bribery.

Dataset of over 10,000 corporate equity and fixed income issuers, includes:

14 principal adverse impact (mandatory) indicators
19 additional (voluntary) indicators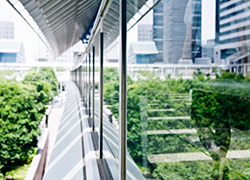 EU Taxonomy Alignment


Access percentage revenue from activities likely to address one or more of the six environmental objectives of the EU Taxonomy.

Dataset of over 10,000 corporate equity and fixed income issuers incorporates controversial practices that could indicate breach of the:

Taxonomy's Minimum Safeguards,
and Do No Significant Harm criteria.


Underlying data inputs: Environmental Impact Metrics, ESG Controversies, Business Involvement Screening Research: Tobacco & Controversial Weapons.
Dataset delivery includes:
Dataset delivery includes: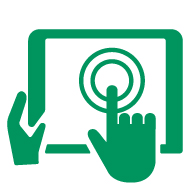 MSCI ESG Manager platform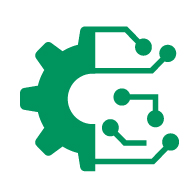 MSCI ESG API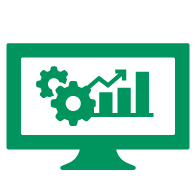 Data Feed
Supporting your regulatory requirements
Supporting your regulatory requirements
 
Regulatory Reporting
Portfolio Construction
Fundamental Analysis

EU Taxonomy Alignment

Address EU 'comply or explain' disclosure requirements on the degree of potential Taxonomy alignment of financial products
Internal analysis of degree of potential Taxonomy alignment
Differentiate strategies & explain how Taxonomy is integrated into investment process
Demonstrate degree of potential Taxonomy alignment

Develop Taxonomy-aligned investment products
Satisfy client mandates for Taxonomy alignment

Integrate Taxonomy signal with ESG analysiss
Identify Taxonomy aligned companies

SFDR Adverse Impact Metrics

Address EU 'comply or explain' disclosure requirements on the degree of potential Taxonomy alignment of financial products
Address EU adverse sustainability impact regulatory reporting requirements

Mandatory at entity level for firms of over 500 employees – report on all principal indicators plus two additional indicators (one environmental, one social)
Entity-level disclosure on 'comply or explain' basis for firms with less than 500 employees
Can support product level disclosures for article 8&9 products, i.e., to answer how are indicators for adverse impacts on sustainability taken into account?

Internal analysis of exposure to adverse impacts
Differentiate strategies & explain how adverse impacts integrated into investment process

Satisfy client mandates relating to avoidance of adverse impacts
Leverage data in security selection and portfolio construction

Integrate adverse impact data with ESG risk analysis
Sustainable Finance Solutions footnotes