RESEARCH AT MSCI
MSCI has applied pioneering ideas to real-world investment challenges for more than four decades. We created the first international developed markets indexes in the 1960s and subsequently the widely followed MSCI Emerging Markets and Frontier Markets Indexes. Our early development of risk factor models then helped pave the way for many of the quantitative and risk management practices used industry-wide. Today, we build on our rich heritage by continuing to bring new ideas to market for a wide variety of asset classes, investment styles and research themes...
---
How smart beta has performed amid the volatility

The fitfulness of the global recovery has produced quick and unexpected changes in financial markets and handed portfolio managers the challenge of allocating assets amid the market stress.
---
How Brexit may impact your portfolio

Britain's leaving the European Union would send the U.K. and Europe into the unknown with possibly major consequences for multi-asset class portfolios.
---
Should you hedge your foreign currency exposure?

The volatility of currency has increased in recent years as a combination of quantitative easing and currency wars fuel swings in the foreign-exchange market.
Many institutional investors now view global equities as a single broad asset class, shifting away from the "home bias" historically found in their total stock portfolios. Our research reveals the importance of taking a "one world" approach that includes emerging markets and small-cap equities. It also explores the role of growing new markets such as China-A Shares and frontier markets.

Our research has identified factors that have historically earned a persistent premium over time. These factors can be can be captured by factor indexes representing value, quality, momentum, dividend yield, momentum and low size. With insights on more than 40 years of factor data, our work informs effective risk modelling and investment management practices.

Our Analytics research provides new understanding for investors on how markets, asset classes and individual securities are linked from a risk perspective. From cutting-edge models for traditional and alternative asset classes to understanding how macroeconomic factors affect asset prices to stress testing scenarios with comprehensive single security coverage, we examine risk for the entire portfolio and across investment horizons.

Real Estate is a far more complex asset class than many investors realize. We offer insights into a range of real estate research topics to deepen the understanding of investment performance, portfolio construction and risk. The real estate asset level data we hold provides the basis for our research on market performance trends, and the fund level data enables an improved understanding of global unlisted vehicle performance. Our research helps to provide investors, managers and advisers with objective insight throughout the investment process.

More and more institutional investors are viewing environmental, social and governance (ESG) factors as significant signals worth integrating into their investment processes. Our research uncovers trends across sectors and regions to help investors identify risks and opportunities, pinpoint outliers, and focus in on key ESG performance drivers.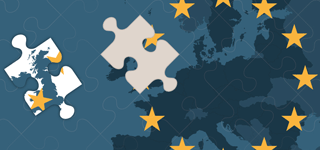 Brexit - What May Be Next For Your Portfolio?
The session reviews how the tremors may intensify and what hazards or opportunities may accompany Brexit and its aftermath.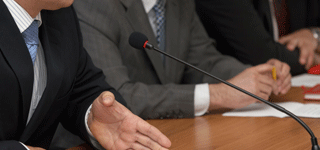 Introducing the 11 GICS® Sector: Real Estate
On this webinar, we'll discuss the upcoming change to the Global Industry Classification Standard, better known as GICS.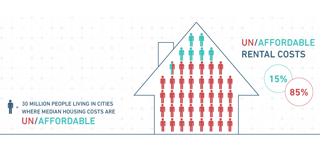 The Crisis of Affordability in Real Estate
Two-thirds of the world's population is expected to live in cities by 2050, up from 54% in 2014, according to the United Nations.