ESG Research
More and more institutional investors are integrating environmental, social and governance (ESG) factors into their investment processes. Our research is designed to help investors identify risks and opportunities, and focus in on key ESG performance drivers.

---
Weighing the Evidence: ESG and Equity Returns

Research Paper: Why has there been no clear consensus as to whether ESG has improved returns on a risk-adjusted basis? Many ESG investing methodologies used in studies were designed to meet social or ethical values and not financial objectives. It's important not to compare apples with oranges.
---
Need a Lyft? Why the IPO blew a tire

Blog Post: Lyft's highly publicized initial public offering didn't exactly go as planned, as share-price volatility and short-selling interest indicate. While it's hard to know exactly why Lyft had such a tumultuous first week of trading, we posit a theory: The unequal voting rights might have caused investors to think twice.
---
FACTORS AND ESG: THE TRUTH BEHIND THREE MYTHS

Blog Post: Contrary to popular belief, factors and ESG can live together. There may be value in challenging misperceptions about factor investing and ESG that have developed over time.
---
What Innovative companies and women on boards have in common

Blog Post: Innovative companies such as Amazon, Nike and Visa may not seem to share many common characteristics. But we found a striking similarity around the number of women on these firm's boards — as well as some other aspects that may surprise you.
---
ESG investing is here to stay

Blog Post: Historically, ESG investing was about excluding stocks of undesirable companies from portfolios. ESG investing has since expanded to include consideration of ESG criteria alongside financial ones, and is growing in importance among institutional, wealth and retail investors. Here's why we think this trend has long legs.
---
ESG TRENDS TO WATCH IN 2019

Blog Post: ESG institutional investors face both pressing challenges and opportunities in 2019. We highlight five of them: how to deal with the significant amount of plastic waste generated; regulations focused on ESG investors; the earlier-than-expected effects of climate change; the big signal revolution and the role of corporate leadership in the age of transparency.
---
Silicon Valley's women (on boards) problem

Blog Post: California's law (effective Jan. 1, 2019) requiring gender diversity on the boards of publicly traded companies headquartered there could hit information technology firms particularly hard. We examined how far companies in tech and other sectors were from meeting the requirements and the effectiveness of similar mandates.
---
Women on Boards Progress Report 2018

Research Paper: MSCI ESG Research has been reporting annually on the state of women's representation on corporate boards of directors since 2014. This latest paper in the series provides an update on the state of female representation on corporate boards and in senior management for MSCI AWCI Index constituents as of October 16, 2018.
MSCI ESG Research LLC. is a Registered Investment Adviser under the Investment Adviser Act of 1940. The most recent SEC Form ADV filing, including Form ADV Part 2A, is available on the U.S. SEC's website at www.adviserinfo.sec.gov.
MIFID2/MIFIR notice: MSCI ESG Research LLC does not distribute or act as an intermediary for financial instruments or structured deposits, nor does it deal on its own account, provide execution services for others or manage client accounts. No MSCI ESG Research product or service supports, promotes or is intended to support or promote any such activity. MSCI ESG Research is an independent provider of ESG data, reports and ratings based on published methodologies and available to clients on a subscription basis. We do not provide custom or one-off ratings or recommendations of securities or other financial instruments upon request.
ESG ADV 2A
ESG ADV 2B (brochure supplement)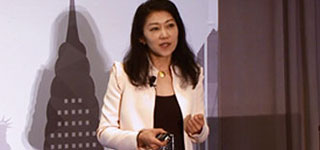 Foundations of ESG Investing: From "Why ESG" to "How ESG"
Linda-Eling Lee, Global Head of ESG Research, outlines six approaches for integrating ESG into the investment process.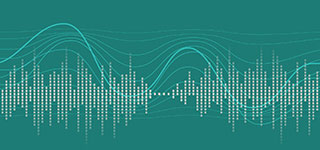 ESG Ratings
MSCI ESG Ratings help investors identify ESG risks and opportunities in their portfolio. We research and rate companies on a 'AAA' to 'CCC' scale according to their exposure to specific ESG risks and their ability to manage those risks relative to their peers.