ESG Research
More and more institutional investors are integrating environmental, social and governance (ESG) factors into their investment processes. Our research is designed to help investors identify risks and opportunities, and focus in on key ESG performance drivers.

---
Are CEOs Paid for Performance?

Has CEO pay reflected long-term stock performance? In a word, "no."
---
BEYOND DIVESTMENT: USING LOW CARBON INDEXES

Climate change presents one of the biggest economic and political challenges of the 21st century, and yet investors are only starting to explore the effect these changes could have on financial assets.
---
Raising minimum governance standards

Institutional investors concerned with excessive investor and corporate focus on short-term results are seeking to improve minimum, corporate governance standards of their portfolio companies.
---
The Crisis of Affordability in Real Estate

Two-thirds of the world's population is expected to live in cities by 2050, up from 54% in 2014, according to the United Nations.
---
Looking more closely at intra-corporate pay gaps

Companies that paid top executives far more than they paid their rank-and-file workers tended to be less profitable over time than those that had narrow gaps between worker and executive pay, research by MSCI ESG Research suggests.
---
WOMEN ON BOARDS: GLOBAL TRENDS IN GENDER DIVERSITY

Many institutional investors are increasingly focused on the gender composition of company boards, according to our research. Some studies show significant outperformance by companies with women on boards, though no one can show a direct link between the two.
---
CAN ESG ADD ALPHA?

Interest in ESG mandates has grown considerably over the past few years, but some institutional investors remain concerned that the inclusion of ESG factors in their process may come at the cost of weaker risk-adjusted returns.
---
Re-Examining the Tax Gap

Regulatory authorities are now taking a much tougher approach to corporate tax rates. Since we explored the topic in December 2013 (The 'Tax Gap' in the MSCI World), the regulatory outlook has shifted substantially.
MSCI ESG Research Inc. is a Registered Investment Adviser under the Investment Adviser Act of 1940. The most recent SEC Form ADV filing, including Form ADV Part 2A, is available on the U.S. SEC's website at www.adviserinfo.sec.gov.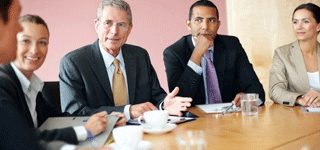 Modern Slavery
Listen to MSCI ESG Research and a panel of expert speakers discussing the key highlights from our recent Issue Brief on legislative developments around forced labor, and insights from leading investors addressing this issue.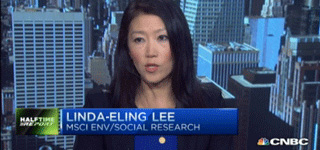 Energy, Utilities at Drought Risk
Linda-Eling Lee discusses on CNBC which industries are most at risk from a water shortage.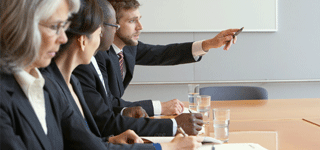 Addressing Climate Change
Watch the webinar to learn how Asset Owners and Consultants can examine the carbon footprint of their portfolios and manage those risks using MSCI tools.