Factor Investing
Our research has identified factors that have historically earned a persistent premium over time. These factors can be can be represented by factor indexes representing value, quality, momentum, dividend yield, momentum and low size. With insights on more than 40 years of factor data, our work informs effective risk modelling and investment management practices.

---
Bridging the gap: Adding factors to passive and active allocations

How can asset owners integrate an equity factor allocation into their existing roster of active managers? There is no one answer that suits all. The response may be different for each asset owner, depending on its investment beliefs, goals and risk tolerance
---
WHAT IS FACTOR INVESTING?
Equity factor investing aims to capture exposures to different equity risk premia. Factor modeling and factor investing are rooted in the Capital Asset Pricing Model (CAPM) dating from the mid-1960s, Arbitrage Pricing Theory from the 1970s and Fama and French's three-factor model from the 1990s.
---
SELECTING THE RIGHT BLEND OF FACTOR INDEXES

Many institutional investors have struggled to determine the appropriateness of factors for their own plan, what role these allocations might play, which factors should be adopted and how factor indexes can be used.
---
CAN ALPHA BE CAPTURED BY RISK PREMIA?

Traditional investment thinking posits that alpha depends on the active decisions of portfolio managers. The search for alpha is daunting, however, because even the best analysis can be upended if the market draws a different conclusion. In addition, geopolitical and macroeconomic events can change the market environment without warning.
---
40 YEARS OF HISTORY - WITH DEEPER HISTORY COMES NEW INSIGHTS

We recently extended our simulated index factor history to 40 years, providing a unique set of data compared to others available in the marketplace. This extended history, combined with IndexMetrics, MSCI's analytical framework, offers investors sharper tools for creating and analyzing portfolios.
---
MULTI-FACTOR INDEXES MADE SIMPLE

Institutional investors are increasingly gravitating towards multi-factor allocations as the preferred approach to factor investing. But how should factor indexes be combined?
---
USING SYSTEMATIC EQUITY STRATEGIES TO BUILD BETTER PORTFOLIOS

Systematic Equity Strategies, when represented as factors in risk models, allow investment managers to better monitor the sources of risk and return in equity portfolios. We believe that they also improve forecast accuracy and help construction of portfolios that tilt towards (or away from) these strategies, which are rules-based or computer-based implementations.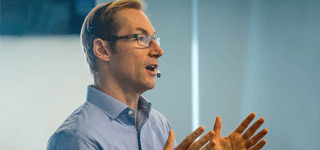 MSCI FACTOR INVESTING WEBINAR SERIES
Factor investing, also referred to as "Smart Beta."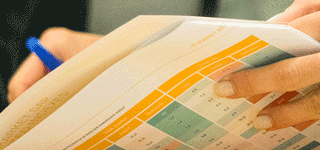 Factor Investing
Equity Factors were pioneered in the 1970s based on research from Barra — today part of MSCI. MSCI Factor Indexes capture these factors in an investable framework.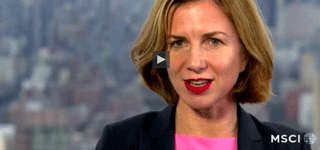 NO GAPS, NO OVERLAPS
Diana Tidd, Head of Equity Index Products, discusses how MSCI offers a global suite of indexes.