Factor Investing
Our research has identified factors that have historically earned a persistent premium over time. These factors can be can be represented by factor indexes representing value, quality, momentum, dividend yield, momentum and low size. With insights on more than 40 years of factor data, our work informs effective risk modelling and investment management practices.
Featured research papers and Blog posts
---
What it may mean for Japanese stocks if easy money ends

Blog Post - Some observers are concerned that when the Bank of Japan (BOJ) eventually ends its ultra-easy monetary policy, it could hurt the Japanese stock market. We investigate, modelling two hypothetical scenarios and the role the minimum volatility factor might play in mitigating any pain.
---
Small cap allocations may not be that straightforward

Blog Post - The low size factor, or the premium that has been historically realized by investing in smaller sized companies over longer time periods, forms an integral component of many institutional portfolios. However, investors can choose different ways to making a low size allocation.
---
Best Practices in Factor Research and Factor Models

Research Paper - We examine the trading activity and pricing structure in the equity options market to infer the sentiment of options traders on the underlying equity. We find that metrics constructed from the level of options trading activity relative to the underlying stock and from comparing the pricing of puts relative to calls at various moneyness levels have implications for the cross section of stock returns. Importantly, we also find that the information in options sentiment is additive and orthogonal to what is explained by other common style factors such as value and momentum, or by other measures of sentiment such as those derived from short interest or analyst revisions.
---
Beyond Market Equilibrium: The Future of Active Investing

Research Paper - Asset owners use indexes as policy benchmarks and reference portfolios in their asset allocation. Index investors track cap-weighted indexes that seek to capture the market return. Active investors select securities and build portfolios that aim to outperform the market. All these types of investors may be able to benefit from incorporating factors into their process.
---
Which factors mattered in China?

Blog Post - Chinese equity prices have hardly been music to investors' ears in 2018. The MSCI China A Onshore IMI Index has declined more than 25% in local currency terms through Oct. 31, with a relatively narrow differentiation of returns. Were there factors in this market that outperformed?
---
Equity markets in October – Has the tide turned?
Blog Post - October's market sell-off reflected investors' concerns with the sustainability of economic growth, the longer-term impact of trade tariffs and rising interest rates. In all, it seemed to be a shift away from pro-cyclical themes. Do risks remain for those areas of the market?
---
What drives the capacity of factor index strategies?

Blog Post - As factor investing becomes increasingly "business as usual," institutional investors have become keenly interested in the ability of strategies that replicate factor indexes to persistently capture desired exposures without compromising exposure to the target factor. We illustrate six index design approaches that can be used to tackle this challenge.
---
ADAPTIVE MULTI-FACTOR ALLOCATION

Research Paper - Factor allocation approaches based on simple diversification techniques are transparent and have performed well historically. However, some investors prefer a dynamic approach that adapts to changing market environments while preserving diversification benefits of multi-factor investing.
---
Did FAANG stocks lead the US stock market drop?

Blog Post - Fears of a global slowdown have sent U.S. stock markets plummeting recently. Given FAANG stocks (Facebook, Apple, Amazon, Netflix and Google) have been a dominant force in driving U.S. market performance higher over the past few years, did these stocks lead the market's downward trajectory?
Additional Insights and Research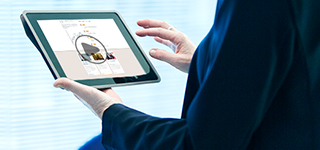 MSCI Factor Investing Webinar Series
We discuss the evolution of factor investing, look at markets in 2016 through the lens of factor investing and conclude with a deep dive into the developing area of dynamic factor allocation.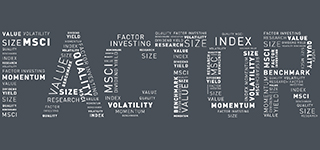 FLIGHT TO QUALITY
The quality factor has demonstrated long-term outperformance against the market, but it has not received the same attention as the value, size or momentum factors.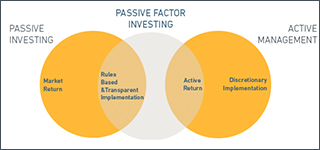 Finding Value: Understanding Factor Investing
The perennial appeal of value investing is based on the excellent long-term performance of global value stocks. Investors today use various approaches to identify the exposure of stocks with "value" characteristics that help explain risk and return.