Factor Investing
Our research has identified factors that have historically earned a persistent premium over time. These factors can be can be represented by factor indexes representing value, quality, momentum, dividend yield, momentum and low size. With insights on more than 40 years of factor data, our work informs effective risk modelling and investment management practices.
Featured research papers and Blog posts
---
How can Factors be Combined?

Research Paper - Making allocations to individual factors typically requires strong investment beliefs, as factor returns have been cyclical in nature. When evaluating multi-factor indexed approaches, institutional investors often consider both bottom-up or top-down options. We weigh the attractions of both in terms of their level of exposure to the target factors as well as their capacity and investability profiles.
---
What's Your Factor Footprint?

Research Paper - Given the growing popularity of factor investing, capacity is now becoming a key issue for these strategies. How much capital can be invested in these strategies without impairing returns? We suggest six ways that factor investors can modify their strategies to reduce their factor footprint, while still capturing the desired factor exposure.
---
Understanding Factor Exposures When Markets Become Volatile

Blog Post - How did different equity factors fare during the past week's market turmoil? When markets are gyrating, it can be difficult to figure out just what is happening. Real-time data provides greater insight into market events as they unfold.
---
Dissecting the stock market sell-off

Blog Post - Growing fears about rising inflation and interest rates sparked a decline across equity markets in the last few days. The MSCI USA Index fell 2% on Friday and a further 4% on Monday. Has the sell-off been indiscriminate? Or has it affected certain sectors and factors more than others?
---
Measuring the Impact of Factors

Blog Post - In constructing portfolios, asset managers expose the portfolio to factor tilts that greatly influence fund performance. Some of these exposures, which can provide sources of excess return, may be intentional but others may not. A manager who makes the wrong bet could be on the wrong side of history.
---
Introducing MSCI FaCS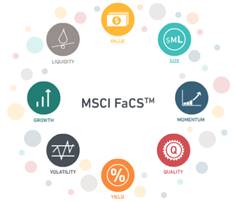 Research Paper - Factors are important systematic sources of risk and return in equity portfolios. Given the pervasive use of factors via both active and passive strategies, a standard approach is needed for defining factors and evaluating the factor characteristics of portfolios. We introduce MSCI FaCS, a classification standard and framework for analyzing and reporting of style factors in equity portfolios that is based on the Barra Global Total Market Equity Model for Long-Term Investors. Managers can use the framework to analyze and report factor characteristics, while investors and consultants can use its data to compare funds using common definitions.
---
Is There a Short Interest Factor?
Research Paper - Our results suggest that short interest data may provide investors with additional transparency into sources of risk and return, as well as a potentially new factor to incorporate in the portfolio construction process.
---
Using factors in international investing

Blog Post - Over the last decade, asset owners have implemented factor investment programs with a focus on domestic markets. Increasingly, they are also funding equity factor programs in international markets. Two catalysts are driving this trend. First, there has been a steady erosion in asset owners' home biases, leading to more passive and active international mandates. Second, investment committees and boards of trustees have become more comfortable with using factors as a complement to core passive and traditional active allocations.
Additional Insights and Research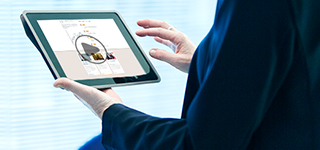 MSCI Factor Investing Webinar Series
We discuss the evolution of factor investing, look at markets in 2016 through the lens of factor investing and conclude with a deep dive into the developing area of dynamic factor allocation.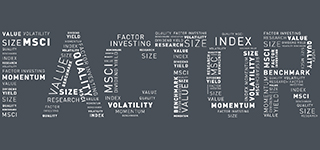 FLIGHT TO QUALITY
The quality factor has demonstrated long-term outperformance against the market, but it has not received the same attention as the value, size or momentum factors.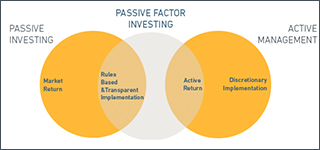 Finding Value: Understanding Factor Investing
The perennial appeal of value investing is based on the excellent long-term performance of global value stocks. Investors today use various approaches to identify the exposure of stocks with "value" characteristics that help explain risk and return.