Our latest research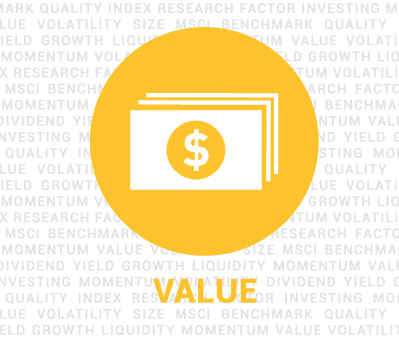 Controlling Idiosyncratic Risk in Value Strategies
Nov 18, 2021
We looked at ways to mitigate some of the performance drag of stock-specific risk on value strategies over the last decade by directly controlling for this risk without negatively affecting value-factor exposures or contributions.
The FaCS Report
The FaCS report allows investors to understand what is driving their investments and help them build better portfolios. In this report, we help investors compare point in time and historical factor exposures (10+ years) of 8,000+ Stocks, 11,000+ Mutual Funds and 1,500+ ETFs
 
MSCI FaCS
Introducing a common language for factors that aims to increase transparency and investors' understanding of equity portfolios.
MSCI Crowding Solution
MSCI Crowding models help investors assess their exposure to crowdedness—of individual securities, factors and hedge fund holdings—gain insight into how the rest of the market is positioned, and navigate crowded markets by providing high quality, timely crowding information to make the best informed decisions to achieve their investment objectives.