Global Investing
Many institutional investors now view global equities as a single broad asset class, shifting away from the "home bias" historically found in their total stock portfolios. Our research discusses the effects of taking a "one world" approach that includes emerging markets and small-cap equities. It also explores the role of growing new markets such as China-A Shares and frontier markets.

---
China A: Too big to ignore

China A-Shares are too big to be ignored but remain difficult for many institutional investors to access. How can global investors avoid a stock market that is now the world's third-largest, with a total market value of nearly USD 4 trillion, putting it just behind the United States and Japan?
---
SMALL CAPS - NO SMALL OVERSIGHT

Many institutional investors take the view that their reference universe should include large-, mid- and small-cap equities and that smaller companies can earn a risk premium over larger ones.
---
THE NEXT GENERATION OF GLOBAL INVESTORS

We've observed that many institutional investors have abandoned their historical domestic-equity bias and now view global equities as a single, broad asset class.
---
ECONOMIC EXPOSURE IN GLOBAL INVESTING

As companies expand their footprint globally, the geographic distribution of their revenues evolves over time and their economic exposures may diverge from their country of domicile and primary listing.
---
Looking for a new way to benchmark real estate?
Commercial real estate's risk /return profile may be attractive to a variety of institutional investors. Investors may be seeking a diversification effect to their total portfolio; a stable income stream from rent, or inflation protection and expected capital appreciation over the long term
---
Global Equity Allocation: A New Paradigm Is Developing

Maintaining a "home bias" in the equity portfolio may come with huge opportunity costs.
In a 2012 study MSCI prepared for Norway's Ministry of Finance, we examined:
---
Some Like It Hot: Very active mandates in a core-satellite structure

Investors have long debated the benefits of active versus passive investing. There are institutional investors with strong convictions in each camp, but many have become increasingly pragmatic, combining active and passive mandates in pursuit of the best risk-adjusted return.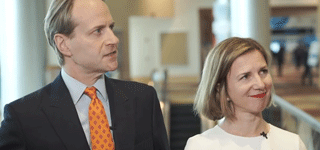 Behind the ETF Scenes with Index Construction
MSCI's Baer Pettit and Diana Tidd joined ETF Trends publisher Tom Lydon to dive into the guidance and structure that exchange traded funds are built upon.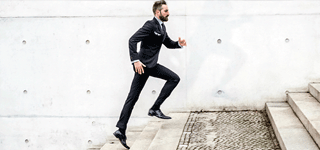 WHAT MATTERS FOR INVESTORS IN THE LONG RUN
Investors who aim to understand what drives returns over the long run might look to the Land of the Midnight Sun.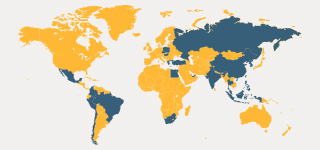 Allocating to emerging markets: It depends on your view of the world
Emerging market equities have declined 5.4% since the U.S. elections on Nov. 8 (measured in U.S. dollars).