Global Investing
Many institutional investors now view global equities as a single broad asset class, shifting away from the "home bias" historically found in their total stock portfolios. Our research discusses the effects of taking a "one world" approach that includes emerging markets and small-cap equities. It also explores the role of growing new markets such as China-A Shares and frontier markets.
Featured research papers and Blog posts
---
International Small Caps are Alive and Kicking

Blog post - Investors eager to write the obituary of the size premium might want to put down their pens. Small-cap stocks in developed markets outside the U.S. have been on a decade-long run of outpacing their large- and mid-cap counterparts.
---
THE WORLD COMES TO CHINA

Blog post - Emerging markets may never be the same. On May 31, MSCI will include 226 China large-cap A shares to the MSCI Emerging Markets Index. Inclusion at a 5% initial weight could lead to approximately USD 22 billion of capital inflows into these stocks. What might investors need to consider as we approach this milestone?
---
EVALUATING OPPORTUNITIES IN ACTIVE MANAGEMENT

Research Paper - Success in active management is a complex interaction of two dimensions – market opportunity and manager skill. Where is the intersection of markets that have provided the greatest opportunity and where managers have delivered persistent outperformance?
---
Foundations of ESG Investing: Part 4

Research Paper - How can ESG characteristics be integrated consistently across factor-based and active equity allocations? In Part 4 of the Foundations of ESG Investing paper, we discuss two approaches to applying ESG ratings to factor-based allocations – a one-step and a two-step approach – asking which has done a better job at combining the underlying strategy with ESG while maintaining exposure to target factors. We then investigate overlaying ESG ratings and ESG momentum on the historical holdings of nearly 1,200 actively managed global equity funds. What would have been the impact on their risk and return?
---
Foundations of ESG Investing: Part 3

Research paper - When seeking to integrate ESG criteria into their portfolios, institutional investors increasingly are focusing on the potential financial benefits. One way asset owners can implement ESG integration is through passive allocations to portfolios that seek to replicate ESG indexes.
---
Foundations of ESG Investing: Part 2

Research Paper - Institutional investors are looking to integrate ESG criteria into their portfolios for a variety of reasons, ranging from ethical values to minimizing risk. But whatever the motivations, an ad hoc approach can lead to suboptimal results. Instead, a top-down approach can afford greater consistency throughout the entire portfolio.
---
Why index funds promote market efficiency

Blog Post - Institutions and individuals increasingly invest through funds that track indexes. While index funds bring transparency and low cost, their critics claim that they allocate capital indiscriminately, hurting market efficiency. Is this claim supported by the evidence?
---
Winners and loser of a U.S.-China trade war

Blog post - The question of who wins or loses a U.S.-China trade war has more than two possible answers. While much of the analysis has focused on China's heavier reliance on exports to the U.S., American companies (and those who invest in them) actually have greater revenue exposure to China than the other way around.
Additional Insights and Research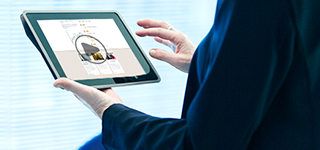 Thinking Big About Small Cap Investing
Pension funds around the world have increasingly shed their home bias and incorporated global small-cap allocations, but they still fall well short of the 14% global small-cap weighting found in the MSCI ACWI IMI. We explain what they might be missing.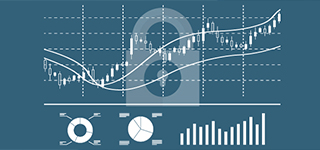 Is it time to change your number?
Investors have long sought equity indexes to measure exposure to the U.S. market and size segments such as large-, mid- and small-capitalization stocks.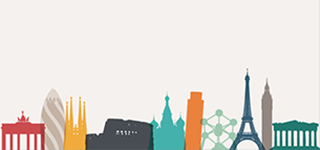 MSCI Global Investing and Risk Management Conference
Please join us for the MSCI Global Investing and Risk Management Conference and Workshops to be held in London on May 15-16, 2018.