Global Investing
Many institutional investors now view global equities as a single broad asset class, shifting away from the "home bias" historically found in their total stock portfolios. Our research discusses the effects of taking a "one world" approach that includes emerging markets and small-cap equities. It also explores the role of growing new markets such as China-A Shares and frontier markets.
Featured research papers and Blog posts
---
China A shares: The journey continues

Blog post - China continues to open its capital markets to global investors and accessibility standards. If adopted, our recently launched consultation on increasing the weighting of China A shares in the MSCI Emerging Markets Index could boost China A shares' weight in the index to 3.4% by May 2020.
---
The new GICS Communication Services sector

Research Paper - We detail the biggest-ever structural change to the Global Industry Classification Standard (GICS) in terms of market capitalization impact: the Telecommunication Services sector being broadened significantly and renamed Communication Services. This reflects the fact that the way people communicate, share information and entertain themselves – and the way companies have responded to this new dynamic – has significantly and fundamentally changed.
---
Does Turkey offer lessons for managing emerging-market currency volatility?

Blog Post - The recent 40% drop in the Turkish lira is part of a long-term trend of rising emerging-market currency volatility. Typically, investors do not hedge this exposure. Is it time to reconsider this approach?
---
Is Japan's "lost decade" over?

Blog post - Since the early 1990s, Japan has suffered two decades of poor stock returns. Despite this, most Japanese investors maintain a heavy domestic equity bias — at a significant opportunity cost. Given the potential benefits of global diversification, is continued reliance on domestic stocks the wisest way forward?
---
CAN INVESTORS WIN A U.S.-CHINA TRADE WAR?

Blog post - With new tariffs in effect as of July 6, we investigate our earlier assertion that "while an expanded trade war could lead to a 'lose-lose' outcome, there could be greater impact for stocks in the U.S. Overall, they are more exposed to the Chinese economy than the other way around."
---
Can your investment strategy work with China A shares?

Blog post - Many institutional investors have long viewed China A shares as an inefficient market, suggesting that active strategies such as stock-picking can thrive. However, researching a universe of over 3,500 stocks comes with huge challenges, and may lead investors to question whether factor-based systematic strategies could have worked well with China A shares.
---
Vive la Différence: Active Factor Strategies in China A Shares
Blog post - Can factor insights be applied to construct equity portfolios in the China A shares market? With the partial inclusion of China A shares in the MSCI Emerging Markets Index, we explore whether the China A shares market has distinctive characteristics that lend themselves to factor investing strategies.
---
International Small Caps are Alive and Kicking

Blog post - Investors eager to write the obituary of the size premium might want to put down their pens. Small-cap stocks in developed markets outside the U.S. have been on a decade-long run of outpacing their large- and mid-cap counterparts.
Additional Insights and Research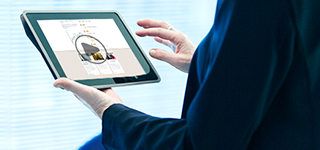 Thinking Big About Small Cap Investing
Pension funds around the world have increasingly shed their home bias and incorporated global small-cap allocations, but they still fall well short of the 14% global small-cap weighting found in the MSCI ACWI IMI. We explain what they might be missing.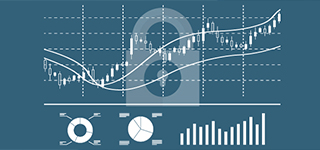 Is it time to change your number?
Investors have long sought equity indexes to measure exposure to the U.S. market and size segments such as large-, mid- and small-capitalization stocks.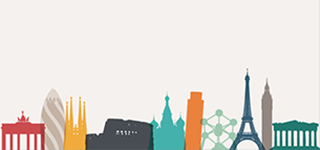 MSCI Global Investing and Risk Management Conference
Please join us for the MSCI Global Investing and Risk Management Conference and Workshops to be held in London on May 15-16, 2018.