Integrated Risk Management
Our Analytics research aims to provide new understanding for investors on how markets, asset classes and individual securities may be linked from a risk perspective. From cutting-edge models for traditional and alternative asset classes to understanding how macroeconomic factors affect asset prices to stress testing scenarios with robust single security coverage, we examine risk for clients' entire portfolios and across investment horizons.

---
MSCI Integrated Factor Crowding Model

Research Paper : With the rise of factor investing, institutional investors increasingly have sought to understand whether their factor exposures are crowded. The MSCI Integrated Factor Crowding Model is designed to provide investors with insight into how the rest of the market is positioned with respect to factors. The model combines a range of metrics into one standardized measure of factor crowding.

---
WHAT'S DRIVING HIGH-YIELD SPREADS?

Blog Post:The recent trend in high-yield market spreads appears to relate more to concern about rising rates than the potential for credit losses. However, investors should be aware that the impressive recent performance of short-dated high yield bonds and floating-rate leveraged loans may be reversed if credit conditions begin to deteriorate.
---
As credit risk rises, beware of selection bias in CLOs

Blog Post: Investors in the booming U.S. Collateralized Loan Obligation (CLO) market likely need to be aware of the risks: record tight spreads,1 deteriorating credit quality, and, as our expanded CLO data analytics reveal, selection bias risk.
---
What the rise in populism may mean for your portfolio

Blog Post: The decision by a majority of U.K. voters to leave the European Union shines a light on fissures between perceived winners and losers from globalized markets and highlights for investors the importance of factoring the consequences of inequality and popular discontent into their views.
---
Building predictive stress tests: MSCI's best practices

Blog Post: Stress testing has experienced a resurgence of interest in the wake of the 2008 financial crisis. The lessons from that period, perhaps more than any previous one, taught the risk industry that expert judgment and economic insight may help investors anticipate and avoid exposure to major financial downturns by using forward-looking models
---
MULTI-ASSET CLASS RISK: SEEING THE FOREST AND THE TREES

Blog Post: As investors shift toward global, multi-asset class strategies from narrower mandates, the number of dimensions to manage is rapidly increasing. This complexity requires seeing both the forest and the trees. Investors need a multi-asset class view of the markets, but they also need to understand the unique drivers of risk and return within each market.
---
Integrated Fixed income

Blog Post: Asset managers look at both risk and return in their portfolios. However, it is not always so easy to report and analyze risk and performance attribution on the same platform and along the same dimensions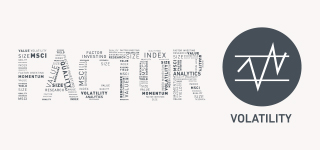 MARKETS ARE WORRIED DESPITE LOW-VOL SLUMBER
Institutional investors may be scratching their heads at why the widely watched measure of market concern known colloquially as the "fear index," or VIX, recently reached a 23-year low despite plenty of reasons for the sort of uncertainty that makes markets jittery.
What is the future of the ECB's corporate bond program?
With average purchases of €7.8 billion ($8.7 billion) per month, the European Central Bank's corporate bond buying program (CSPP) has become a major driver in the market.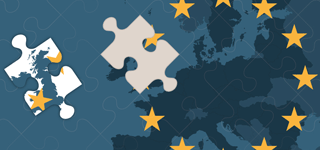 Why Brexit and Economic Exposure Matters
The performance of markets post-Brexit highlights the importance of capturing how companies across different industries are exposed to economic activity beyond their domestic borders.