Integrated Risk Management
Our Analytics research aims to provide new understanding for investors on how markets, asset classes and individual securities may be linked from a risk perspective. From cutting-edge models for traditional and alternative asset classes to understanding how macroeconomic factors affect asset prices to stress testing scenarios with robust single security coverage, we examine risk for clients' entire portfolios and across investment horizons.

fEATURED research papers and Blog posts
---
Backtesting Year in Review: A Look at 2018

Research Paper: In this semi-annual MSCI Model Backtesting Review publication, we evaluate the 2018 performance of the key risk methodologies available in RiskMetrics RiskManager. These models are tested on a broad set of portfolios representing global equity and bond markets. We review the major market events of 2018 in the context of risk-model performance and include a deeper analysis of the ramifications of oil-price dynamics and high-yield credit markets.
---
HOW MORTGAGE FEES AFFECT RATES AND SPREADS

Blog Post: Potential changes in U.S. mortgage policy and possible long-term industry trends may affect mortgage-related fees and rate spreads. These changes could, in turn, influence the direction and level of the primary mortgage rate, substantially impact prepayment risk in mortgage-backed securities (MBS) and create hedging challenges for MBS investors.
---
CDS hedging: exploring all the options

Blog Post: Credit-default swaps have previously offered a cost-effective means to make short-term hedges or bets on an individual issuer's credit. However, since 2014, trading in these derivative products has been concentrated in members of basket CDS indexes, such as CDX and iTraxx. Credit investors may want to explore the full spectrum of risk mitigation options available.
---
FROM CREDIT CRUNCH TO LIQUIDITY CRUNCH: MANAGING LIQUIDITY

Blog Post: Volatility of both emerging and developed market debt credit spreads increased significantly in 2018. While transaction costs, overall, remained stable throughout the year, large rises in credit spread levels were followed by increased bid-ask spreads, making it expensive to reduce exposure within a particularly short time-frame. Would delaying trades have made a difference as a way of reducing costs?
---
Are Argentina and Turkey just the first dominoes to fall?

Blog Post: Sharp corrections in the currency and debt markets of Argentina and Turkey have alarmed investors, raising concerns about possible contagion throughout emerging-markets (EMs). Could other EM countries be heading in the same direction?
---
INVESTING IN CONVERTIBLE BONDS WHEN RATES RISE

Blog Post: Convertible bonds have, historically, been used as a hedging option by many investors. However, they are not the most straightforward of asset classes and it may be challenging for investors to fully appreciate their exposures to different sources of risk.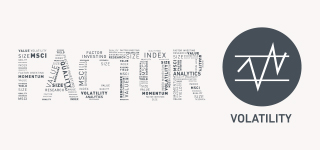 MARKETS ARE WORRIED DESPITE LOW-VOL SLUMBER
Institutional investors may be scratching their heads at why the widely watched measure of market concern known colloquially as the "fear index," or VIX, recently reached a 23-year low despite plenty of reasons for the sort of uncertainty that makes markets jittery.
What is the future of the ECB's corporate bond program?
With average purchases of €7.8 billion ($8.7 billion) per month, the European Central Bank's corporate bond buying program (CSPP) has become a major driver in the market.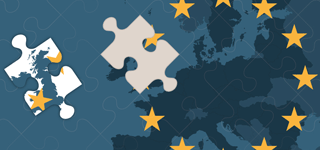 Why Brexit and Economic Exposure Matters
The performance of markets post-Brexit highlights the importance of capturing how companies across different industries are exposed to economic activity beyond their domestic borders.