Real Estate
Real Estate is a far more complex asset class than many institutional investors may realize. We offer insights into a range of real estate research topics to deepen the understanding of investment performance, portfolio construction and risk. Our real estate asset level data provides the basis for our research on market performance, and the fund level data enables an improved understanding of global unlisted vehicle performance. Our research helps to provide investors, managers and advisers with objective insight throughout the investment process.

Source: MSCI
SEARCH FOR ARTICLES
FEATURED RESEARCH PAPERS AND Blog posts
---
FOR REAL ESTATE, ALL RATE RISES ARE NOT CREATED EQUAL

Blog Post: A decade after the global financial crisis, the era of ultra-low interest rates may be drawing to a close. Many real estate investors worry that rising rates could hurt their portfolios. However, our analysis suggests it's the macroeconomic fundamentals driving interest rates, not the rise itself, that are most important.
---
Retail Apocalypse: Should Mall Owners be Worried?

Blog Post: Retailer bankruptcies, department store struggles and empty malls have dominated recent headlines. The apparent culprit? A massive movement toward online shopping, driven by retail giants such as Amazon and Walmart
---
Identifying overlooked opportunities in global gateway cities

Blog Post: Increasingly, institutional investors with international strategies tend to concentrate their search for attractive property investments in established Central Business Districts (CBDs) within "global gateway cities," such as New York, London and Hong Kong.
---
Understanding the True Risk of Real Estate Assets

Blog Post: When developing investment strategies, institutional investors in private real estate tend to rely on market-level performance data. But many real estate investors know that every asset is different and even two seemingly identical assets in the same area can produce very different returns.
---
Have Big-Ticket Properties Performed Better Than Lower-Value Properties?

Blog Post: Some real estate investors assume that higher-value (big ticket) real estate assets outperform lower-value assets, partly because there are fewer of them and they are harder to buy.
---
Has foreign capital changed the face of Australian real estate?

Blog Post: In recent years, Australian commercial real estate has attracted considerable attention from international investors, changing the dynamics of what was historically a domestically dominated market.
---
Listed and private real estate: Putting the pieces back together

Blog Post: A property owned by a listed real estate company, such as a Real Estate Investment Trust (REIT) or a real estate management and development company, should produce returns close to those of an equivalent asset that is privately owned.
Additional Insights and Research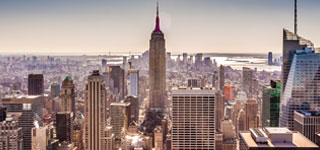 Introducing the 11th GICS® Sector: Real Estate
Modern Index Strategy Webinar Series.
What does adding real estate as a new GICS sector mean to your portfolio?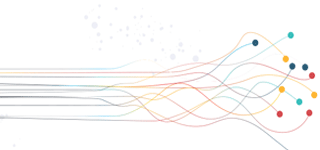 MSCI U.S. Real Estate Investment Conference
MSCI exclusively invites you to join us for the seventh annual MSCI U.S. Real Estate Investment Conference in New York on May 10, 2018.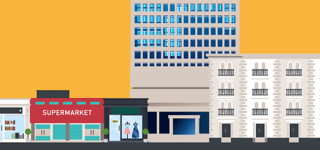 Is your real estate portfolio resilient enough?
Amid recent worldwide political, economic and market uncertainty, how can you increase resilience of your real estate portfolio?