Reports
This section includes the reports that we have published on our corporate responsibility activities as well as our policies. For the most up to date information, please refer to our corporate responsibility pages which are updated on a regular basis.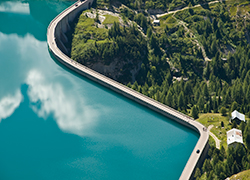 MSCI: Contributing to the UN's Sustainable Development Goals
Since the adoption of the United Nations 17 UN Sustainable Development Goals (SDGs) in 2015, MSCI has worked tirelessly to provide practical ways for investors to consider the SDGs. Most recently, in September 2020, we launched our MSCI SDG Alignment tool. This was designed to provide investors with a complete view of a company's net contribution – both positive and negative – towards addressing each of the 17 UN SDGs.
Policies
Human Rights Policy: Our Global Human Rights Policy summarizes certain of our key policies and practices that aim to ensure fundamental human rights are integrated into how we operate our business, treat our employees, develop ethics codes and policies, and interact with clients and vendors. It also reflects our commitment to a safe, inclusive and diverse workplace, and is overseen by the Nominating and Corporate Governance Committee of our Board of Directors.
Environmental Policy: Our Environmental Policy outlines the environmental principles that help guide our company's strategic and operational business decisions. This policy underscores our commitment to limiting our environmental impact over time and encouraging our stakeholders to do the same.
Supplier Code of Conduct: Our Supplier Code of Conduct sets out MSCI's values and expectations, including our sourcing principles, as well as the labor, human rights, environmental, legal and regulatory compliance principles we expect our suppliers to uphold. MSCI also expects its suppliers to live up to both the letter and spirit of this code.
Modern Slavery Statement: Our Modern Slavery Statement summarizes our firm's commitment to protecting human rights globally and providing a fair and ethical workplace. MSCI respects the standards embodied in the Universal Declaration of Human Rights and the International Labor Organization conventions. Specifically, we strongly oppose slavery and human trafficking and will not knowingly support or conduct business with any organization involved in such activities.