Baer Pettit
Baer's image & designation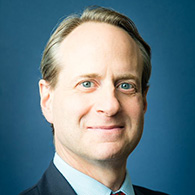 Baer Pettit
President and Chief Operating Officer
Baer Pettit, as President and Chief Operating Officer of MSCI, oversees the company's day-to-day operations and leads MSCI's business functions, including client coverage, marketing, product management, research and product development, technology, data services and operations. He has been President since October 2017. Baer is the executive leader of the company's innovation initiative and serves as a member of MSCI's Executive and Management Committees
Baer joined MSCI in January 2000 as Head of European Client Coverage. From 2001 he was Global Head of Client Coverage and became Global Head of Marketing in 2006 through to 2012. From 2011 he was Global Head of Index, becoming Global Head of Products and Chief Operating Officer in 2015.
Prior to MSCI, Baer spent eight years at Bloomberg L.P., as Head of Bloomberg's European sales organization, where he ran their sales organization in France, Scandinavia and the U.K. Before this, Baer worked in Equity Derivatives at Barclays De Zoete Wedd and Morgan Stanley Asset Management.
Baer is both a U.S. and U.K. national and speaks French, German and some Dutch. He holds a Master of Arts degree in History from Trinity College, Cambridge University and a Master of Science degree from the School of Foreign Service at Georgetown University.
Related Content Baer Pettit