sign-up
© 2020 MSCI Inc. Legal
Intro

ESG Milestones

30 Years of Performance

Dominant Issues

Growth of Market

ESG Data

Climate Change

The Future
Exploring 30 Years of ESG Indexes
The evolution of MSCI ESG Indexes begins with the launch of the world's first socially responsible index in 1990. Today, we have more than 1,500 equity and fixed income ESG and Climate Indexes designed to help institutional investors more effectively benchmark ESG investment performance and manage, measure and report on ESG mandates.
Explore the chapters in this interactive experience and click on the icons to learn more about the origins of ESG and the evolution of this nascent idea into a concept now widely embraced by the global financial community.
Click on the pulsing dots throughout the timeline to view more information about the related topic.
ESG Milestones
Commemorating the first ESG index
1990
KLD Research & Analytics launches the first socially responsible investment index.
1990
In the last 30 years, ESG indexes have become widely accepted as benchmarks for investment strategies that integrate environmental, social and governance (ESG) factors.
1500 indexes

MSCI has developed more than 1,500 MSCI ESG equity and fixed income indexes to meet investor preferences. The Indexes are based on MSCI ESG Research ratings and data to support ESG integration, screening and impact objectives*. Market and policy benchmarks are essential tools to enable asset owners to identify and explain their strategic investment objectives and evaluate the performance of their investment strategy. Approximately USD $270 bn has been allocated to investments tracking or benchmarked to MSCI ESG equity & fixed income indexes since 2014.**

Learn more about MSCI ESG Indexes

Sources
MSCI Inc. as of April 2020
* MSCI ESG Indexes utilize information from, but are not provided by, MSCI ESG Research LLC. MSCI Indexes are products of MSCI Inc. and are administered by MSCI Limited. **As of May 2020. Based on publicly available information or press releases published from 2014 to date.
268 ESG ETFs

In the last decade, the number of ESG-specific exchange traded funds has grown to more than 268 globally, with 182 linked to MSCI ESG Indexes, totalling more than $37 bn in assets, as of March 2020.

Sources
Data based on Refinitiv universe as of Mar 2020; only primary listings and not cross-listings.
Mainstream investors

There are more than 3,000 signatories to the UN Principles for Responsible Investment (PRI), including many of the world's largest asset owners and investment managers, who have committed to incorporating ESG in the investment process and reporting on progress. MSCI groups the common approaches that investors have used to achieve distinct ESG objectives into three categories:

values-based investing
impact investing, and
ESG integration.

Sources
https://www.unpri.org/signatories/signatory-directory as of May 24, 2020.
Quantitative rules-based methodology
30 Years of Performance
1990
The MSCI KLD 400 Index was designed at launch to help socially conscious investors weigh social and environmental factors in their investment choices.
1990
While the methodology and some of the key inputs have changed over time, the index objective has remained the same, focusing on companies with outstanding ESG ratings while excluding those whose products have negative social or environmental impacts. The MSCI KLD 400 Social Index offers us a window into how ESG has played out over 30 years as an index-based approach.
MSCI KLD 400 Social Index vs MSCI USA Index

The MSCI KLD 400 Social index has, since inception, generated a total return of 10.43% compared to 10.07% for the MSCI USA Index, a 36 basis points (bps) difference. This spread has also been maintained during the last 5 years, as the MSCI KLD 400 Social Index outperformed the MSCI USA Index 10.37% vs 9.84%, a 53bps difference.

Sources
MSCI. Data as of May 2020. Informational purposes only. Past performance is not indicative of future results.
Source: MSCI. Data as of May 2020. Informational purposes only. Past performance is not indicative of future results.
Dominant ESG Issues & Trends
ESG and climate emerge as investment risks
1990
'Socially conscious' investors around this time were largely focused on topics such as human rights and pollution; the idea that there could be a link between ESG and financial performance was just emerging.
South Africa Divestment Movement
Corporate Codes of Conduct
1990
Pressing global challenges including the COVID-19 pandemic, climate change and human rights issues bring new ESG risks and opportunities for investors.
Growth of the ESG Investing Market
1990
Since 1995 – when the US SIF (The Forum for Sustainable and Responsible Investment) Foundation first measured the size of the US sustainable and responsible investment universe at $639 billion – these assets have increased more than 18-fold, at a compound annual growth rate of 13.6 percent
$639 billion
(1995, US only)
$30.7 trillion
(2018, Global)
1990
Sustainable investment assets - which includes environmental, social and governance (ESG) and impact investing - stand at $30.7 trillion globally as of 2018, according to the Global Sustainable Investment Alliance (GSIA).
ESG Data
From too little data to too much data?
1990
Before the advent of the internet and rapid global dissemination of information, ESG data collection was a manual process.
Clipping for controversies

The KLD Research & Analytics team conducted research through the manual process of clipping and filing ESG-related company controversies from major newspapers.
650 companies

KLD Research & Analytics covered 650 companies in 1990: the Domini Social 400 Index constituents and the S&P 500.
Limited transparency

Prior to the advent of the internet, data transparency and disclosure was minimal. Corporate data moved online for the first time in 1994 with SEC Edgar.
1990
Today, MSCI leverages alternative data sources and AI (artificial intelligence) to uncover undisclosed data, which informs MSCI ESG Ratings — a key input into the MSCI ESG Indexes.
ESG data today

We collect, clean, standardize and model ESG data from thousands of sources. We use technology and artifical intelligence (AI), combined with our 250+ strong team of ESG research analysts around the world, to extract investment-relevant insights from unstructured data. Machine learning and natural language processing help us increase the timeliness and precision of data collection, analysis and validation to deliver dynamic content. Approximately 45% of data comes from AI and alternative data sources (as opposed to company disclosures).

Sources
MSCI ESG Indexes utilize information from, but are not provided by, MSCI ESG Research LLC. MSCI Indexes are products of MSCI Inc. and are administered by MSCI Limited. Data based on 2,434 constituents of the MSCI ACWI Index as of November 30, 2017.
8,700 companies

MSCI ESG Research provides broad ESG Ratings coverage of more than 8,500 companies (14,000 issuers including subsidiaries) and more than 680,000 equity and fixed income securities globally.

Sources
MSCI ESG Research LLC as of June 2020, coverage subject to change
Greater transparency

We are living in an information economy. In addition to company disclosure, more and more information for investors is public, including, for example, MSCI ESG ratings and profiles for tens of thousands of companies, funds and indexes.
Climate Change
The greatest challenge of our times
1990
Countries meet to discuss human impact on climate, while socially conscious investors consider pollution, ozone-depleting chemicals, fossil fuels, and other environmental risks.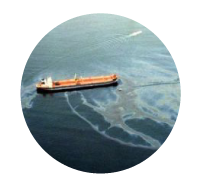 The Valdez Principles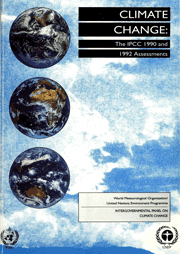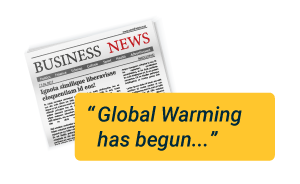 United Nations Earth Summit, Rio de Janeiro

The United Nations Environment Programme's Finance Initiative (UNEP FI) is established. Following the UN Conference on Environment and Development (the Earth Summit) in Rio de Janeiro in 1992, UNEP FI expanded its role to engage a broad range of financial institutions on sustainable development. The Earth Summit also saw adoption of the United Nations Framework Convention on Climate Change (UNFCCC) international environmental treaty.

Sources
https://www.unepfi.org/about/background/
https://unfccc.int/about-us/about-the-secretariat
1990
With climate change now widely recognized as the greatest challenge we face, the investor focus has shifted to climate solutions at the portfolio-level.
Investor coalitions today

Today, institutional investors participate in a wide ranging number of initiatives and organizations to address climate-related risks in their portfolios, such as Climate Action 100+, the Montreal Carbon Pledge, the Ceres Investor Network on Climate Risk, UN Principles for Responsible Investment (PRI), Global Sustainable Investment Forums (SIFs), UNEP FI, Institutional Investors Group on Climate Change (IIGCC), and many others.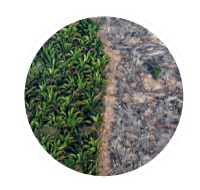 Climate Solutions & Indexes

With climate change a reality, the focus is now on the tools necessary to build more climate resilient portfolios, protect assets from the worst effects related to climate change, and also help identify new, innovative low carbon investment opportunities. Investors are taking steps to analyze exposure to climate risk, identify opportunities in a low carbon future, and report on climate strategy at the portfolio level.

Learn more:

MSCI Climate Solutions

MSCI Climate Change Indexes

Sources
MSCI ESG Research LLC as of as of April 2020, coverage subject to change
Task Force on Climate-Related Disclosures

The G20 Financial Stability Board's Task Force on Climate-related Financial Disclosures (TCFD) released recommendations in June 2017, which highlighted the importance of using scenario analysis to assess climate change-related impacts within the financial sector. It calls for the assessment of both the risk and opportunity side of transition and physical climate change impacts, and creates a reporting framework that allows institutions to prepare themselves for upcoming regulations.

Sources
https://www.fsb-tcfd.org/

TCFD-based Reporting: A Practical Guide for Institutional Investors, MSCI ESG Research.