Hero image - factor investing2

Factor Investing
Equity factor investing was pioneered in the 1970s based on the research, data and analytics created by Barra – today part of MSCI. In recent years, MSCI has developed a broad range of indexes and analytical models that provide institutional investors with tools for evaluating factors and incorporating factor strategies into their portfolios.
We are continuing to break new ground in factor research. A study we conducted for Japan's Government Pension Investment Fund – the largest pension fund in the world – explored ways to use factor strategies alongside traditional active and passive allocations. We recently introduced a new series of indexes, MSCI Diversified Multiple-Factor Indexes, which use Barra risk tools to maintain optimal exposure to a diversified set of factors while keeping risk at the level of an underlying parent index.
Passive factor allocations combine attractive elements of both traditional passive and active mandates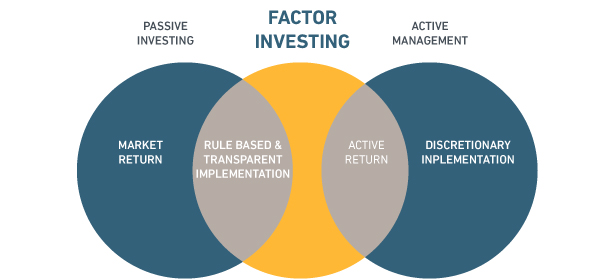 MSCI Factor Models
Approach: Calibrate factor models to different investment time horizons
Long-Term: Track portfolio risk through different economic and market cycles
Medium-Term: Commonly used for performance attribution and risk monitoring
Short-Term: Designed for analyzing risk in short term portfolios, such as daily trading and risk monitoring

Factor research papers
MSCI Factor Indexes
Approach: Construct indexes that track of the performance of six factors that have historically outperformed the broad market over long periods of time.
Interview with Diana Tidd, Head of Equity Index Products
Flight to quality research paper
Flight to quality research paper
In this Research Insight, we argue that the quality of a company can generally be evaluated along five key dimensions: Profitability, Earnings Quality, Financial Leverage, Asset Growth and Corporate Governance.
Are factors too complicated?
Finding value research paper
Finding value research paper
In this Research Insight, we create a common definition of "value" and examine how value strategies can be implemented, in both active and passive portfolios, using three generations of value indexes as examples.