MSCI Indexes for Australian Investors hero image

Australia domestic index series
MSCI Australia Domestic Index Series
We have now introduced the MSCI Australia Domestic Index Series that aims to represent the performance of a broad suite of indexes covering the Australian equity markets. With daily constituent and index-level coverage of the Australia opportunity set, the series encompasses market-cap segments and sectors and accommodates factor, ESG and real estate investment strategies. The MSCI Australia Domestic Indexes are based on the MSCI Global Investable Market Indexes methodology and use the Domestic Inclusion Factor (DIF) as the free-float adjustment factor for the construction and weighting of the securities.
Key Features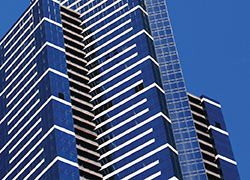 Designed for the Australian Domiciled Investor:

The suite of MSCI Australia Domestic Indexes includes a range of benchmarks designed to support domestic investors. To access this unique opportunity set, domestic investors use the Domestic Inclusion Factor (DIF) to calculate the free float of securities available for purchase in the Australia public equity markets.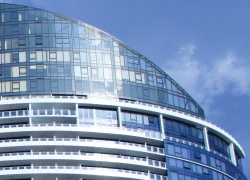 Comprehensive coverage:

Extensive suite of indexes across market cap, factors, ESG and thematic to help investors harness Australia's investable equity opportunity. The MSCI Australia Index Series encompasses broad market benchmarks as well those used as the basis for index-linked products.
Replicability:

Minimum free-float requirements for eligibility and free float-adjusted capitalization weighting to reflect the size of each investment opportunity to facilitate replicability of the indexes.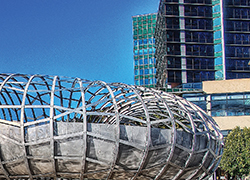 Consistent and Transparent Framework:

MSCI's Global Investable Market Indexes (GIMI) offer a building block approach with a rules-based, consistent methodology designed to allow institutional investors to identify unintended bets, risks, gaps or overlaps.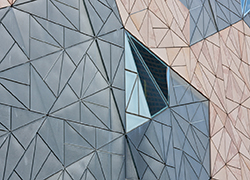 Accuracy and Precision:

Periodic reviews, daily corporate actions, and share adjustments ensure that the indexes continue to accurately reflect the intended opportunity set.
Indexes Available
As part of the domestic index series, below are the select indexes available –
Market Cap
Factor
ESG
Real Estate/
Thematic
MSCI Australian Shares IMI 50
Methodology
Australian Shares IMI Diversified multi-factor
Australian Shares ESG Universal
Australian Shares 200 REITs
MSCI Australian Shares IMI 100
Methodology
Australian Shares IMI Enhanced Value
Australian Shares ex Coal
Australian Shares 200 Resources
MSCI Australia 200
Methodology
Australian Shares IMI Equal Weighted
Australian Shares ex Controversial Weapons
Australian Shares Infrastructure
MSCI Australian Shares All Cap 300
Methodology
Australian Shares IMI Factor Mix A-Series
Australian Shares ex Fossil Fuel
Australian Shares Commodity Producers
MSCI Australian Shares All Cap 500
Methodology
Australian Shares IMI High Dividend Yield
Australian Shares Low Carbon Target
Australian Shares IMI Core Infrastructure
To view the complete list of indexes which are available as part of the MSCI Australia domestic series.
MSCI Australia Indexes
MSCI has a long history of producing indexes that capture Australian equities, such as the MSCI Australia Index, which was introduced in 1969 and is now a part of the larger Developed Markets Index (i.e. MSCI World Index). Since then over the years, MSCI has created a series of indexes that are specifically relevant for Australian investors, as they are calculated in AUD, hedged to AUD, and/or have been optimized in AUD when seeking to reduce volatility.
Key indexes covering Australia equity universe for domestic investors: