What is Implied Temperature Rise? Duplicate 2
Why Datscha?
MSCI Datscha kerää kiinteistödataa useista julkisista ja yksityisistä lähteistä. Pohjoismaissa johtavassa asemassa oleva selainpohjainen palvelumme mahdollistaa sijoittajille, omistajille, neuvonantajille, rakennuttajille ja muille alan ammattilaisille työkalut tehdä valistuneita päätöksiä. Palvelu auttaa myös löytämään uusia kaupallisia mahdollisuuksia analysoimalla kiinteistökantaa, omistajia, toteutuneita kauppoja ja houkuttelevia lokaatioita. Lisäksi käyttäjät voivat syventyä ajankohtaiseen markkinainformaatioon ja omistussuhteisiin, sekä käyttää arviointityökalujamme markkinoiden tutkimiseen Pohjoismaissa ja Iso-Britanniassa.
Kerää yksityiskohtaista dataa nopeasti
MSCI Datscha kerää, yhdistää ja geo-koodaa kiinteistädataa. Näin syntyy yksityiskohtainen ja visuaalinen karttapohjainen alusta, joka tarjoaa helppokäyttöisesti pääsyn korkealaatuiseen dataan kaikista rekisteröidyistä kaupallisista kiinteistöistä. Löydät kaiken tarvitsemasi kiinteistötiedon yhdestä lähteestä, säästäen tunteja tiedonkeruussa ja data-analyysissa. Asiakkaillamme on rajaton pääsy yli 32 miljoonan kiinteistön tietoihin ja jokainen palvelumme toiminnallisuus on hiottu käyttäjäystävällisyyttä silmällä pitäen.
Kiinteistöjen ominaispiirteet
KIINTEISTÖHAKU

Nauti monipuolisista ja visuaalisista hakutyökaluistamme. Hae kiinteistöjä koon, käyttötavan tai vaikkapa alueellisen rajauksen mukaan. Hakutapoja on lukuisia.

KAAVATIETO

Selvitä nopeasti kiinteistön kaavatilanne. Palvelustamme voi tarkistaa ajankohtaisen käyttötarkoituksen, rakennusoikeuden määrän sekä kiinteistön kehittämispotentiaalin käyttämättömän rakennusoikeuden kautta.

CUSTOMER INSIGHT

Mukauta oman käyttösi mukaan: Tuo alustallemme omaa dataasi tarkasteltavaksi ja vertaile sitä palvelusta saatavan tiedon kanssa rinnakkain. Tee kiinteistötiedostasi visuaalista karttanäkymässä (115)

TRANSAKTIOT

Tehokas tapa tutkia toteutuneita transaktioita. Löydä ja lataa käyttöösi kaikkien kaupallisten kiinteistöjen myyntihinnat. Saatavilla suorat kiinteistökaupat sekä yli 4 miljoonan yhtiömuotoiset kaupat koko valtakunnan alueelta.

OMISTAJATIETO

Löydä omistajatiedot kaikille kaupallisille kiinteistöille, mukaan lukien tosiasialliset omistajat ja omistajayritysten organisaatiorakenteet.

VUOKRALAISTIETO

Selvitä, mitkä yritykset ovat vuokralaisena missäkin kaupallisessa kiinteistössä. Voit etsiä vuokralaisia tietyiltä toimialoilta alueellisesti tai koko kunnan alueelta.

RAKENNUSPROJEKTIT

Etsi ja visualisoi kartalla rakennusprojekteja kaikkialla Suomessa ja Ruotsissa. Rakennusprojektit -moduulin avulla voit etsiä rakennusprojekteja erilaisten suodatusvalintojen mukaan, kuten aloituspäivän, rakennuskategorian tai vaikkapa valmistuvien asuntojen määrän perusteella.

VALUAATIO

Tee kassavirtaperusteinen arvonmääritys yksittäisestä kiinteistöstä tai halutessasi kokonaisesta portfoliosta nopeasti.

MARKKINATIETO

MSCI Datscha tekee helpoksi markkinoiden tutkimisen tarjoamalla osamarkkinakohtaisia tunnuslukuja 50 suurimmasta kunnasta yhteistyötahojemme tuottamana.

DATAN KERÄÄMINEN

Teemme vuosittain merkittäviä investointeja kiinteistödatan keräämiseen sekä julkisista että yksityisistä lähteistä. Ostamme dataa lisäksi markkinoiden johtavilta tiedontuottajilta, kuten Newsecilta ja CBRE:lta. Tietoja hyödynnetään Datscha-palvelumme lisäksi MSCI:n muissa research-toiminnoissa.
Who can benefit from MSCI Datscha? Duplicate 1
Kuka voi hyötyä MSCI Datscha:sta?
Mikäli kiinnostuksesi kohteena ovat kiinteistöt ja niiden omistajat, MSCI Datscha auttaa sinua säästämään arvokasta aikaa antamalla sinulle kaiken tarvittavan tiedon yhdestä paikasta!
Erotu eduksesi markkinassa ja neuvotteluissa ottamalla käyttöön markkinoiden johtava kiinteistötietopalvelu. Säästä lukemattomia tunteja manuaalisessa tiedonkeruussa ja tee vaivattomasti minkä tahansa kohdemarkkinan analyysi, jonka turvin vakuutat potentiaalisen asiakkaasi.
MSCI Datscha auttaa sinua valmistautumaan huolella asiakastapaamisiin, varmistaen, että asiantuntijuutesi ei jää huomaamatta. Voit lisätä markkinatietoisuuttasi, identifioida ja kartoittaa potentiaalisten asiakkaittesi kiinteistöportfolioita ennen tapaamista.
Discover, explore, and assess off-market commercial property investments often 'under the radar.' Shortlist sites by size, type and location, and carry out the necessary pre-due diligence investment checks in just seconds!
MSCI Datscha allows you to visualize your commercial portfolio, while also viewing that of your competitors. You can upload your own property data to identify gaps in your ownership or investment portfolio, and share your findings internally, with a client, or keep it private.
Identify and assess more sites, faster. Quickly find suitable land in your chosen geographic area..
Conduct ownership analysis
Assess flood risks
Evaluate landfill sites
Analyze site boundary constraints
You can review an owner's property portfolios and dates of acquisition; even inspect sites using our Maps feature, satellite imagery, and bird's eye views - allowing you to inspect properties from all angles.
You can customize searches by highlighting the area and generating a comprehensive list of all the properties located within that segment. Categorize these through use-type filters and find the most specific properties, all in a few clicks.
Looking for something in particular? Find even the most niche property types, quickly.
Whether you're a parking lot business owner looking for garages, an advertising company in search of advertising rights on buildings; suppliers trying to get in contact with landlords; or property lawyers wanting to impress their clients with quick and thorough due diligence - Datscha has the most comprehensive commercial real estate intelligence you need.
Lataa puhelinsovellus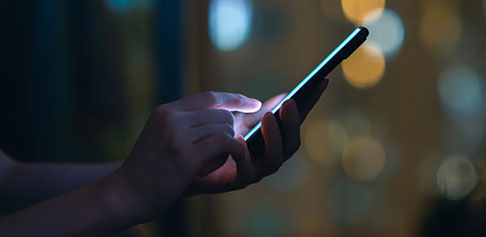 *Saatavilla vain Datscha-lisenssin omistajille

Mikäli haluat kuulla palvelustamme lisää, otathan yhteyttä.
Puhelin: +358 40 865 1413
Sähköposti: matti.uusivirta@msci.com
Interested in Real Estate? Datscha
Interested in Real Assets?
Get the latest trends and insights straight to your inbox. Select your topics and use cases to stay current with our award winning research, industry events, and latest products.
Subscribe
Want to get in touch to find out more?
Please contact our team of specialists to learn more about how our solutions can help you.