Playing Defense: Using the MSCI Quality Factor
From Shanghai to New York, stocks have been rocked by recent volatility, and "flight to quality" has become an investor catchphrase in global markets.
Quality has long been established as an investment approach, dating back to Benjamin Graham, but it is less well accepted as a factor, especially when compared with value, size, yield, momentum and low volatility. By "factor," we mean any characteristic that helps explain the risk and return of a group of securities.
MSCI research finds that a company's quality can be evaluated along five key dimensions: profitability, earnings quality, financial leverage, asset growth and corporate governance. Various descriptors can be used to define each of these dimensions, but we have constructed the MSCI Quality Index (a subset of the MSCI World Index) using these three:
Return on Equity
Debt to Equity
Earnings Variability
These descriptors are designed to reflect the profitability, earnings quality and leverage dimensions, and they are tangible, transparent and readily available in financial statements.
Returns from global stocks during the period from November 2002 to May 2015 showed that stocks with favorable readings in these three descriptors persistently outperformed those with unfavorable readings. (Future results may differ.)
Combining the three descriptors produced the best result of all in the period of our study, particularly during the downturn of 2008-2009 and the market recovery that followed (see Exhibit 1).
Exhibit 1: Performance of Top Minus Bottom Decile
Data from November 2002—May 2015
While these results during recent cycles are impressive, just as important is the way quality performed against other factors. Our analysis shows that combining the MSCI Quality Index with other factor indexes would have delivered a marked diversification benefit during the study period. In Exhibit 2, we can see how each factor index fared vis-à-vis the quality index.
Exhibit 2: Correlation of MSCI World Factor Indexes vs. MSCI World Quality Index
Correlation of active returns from December 1998 to December 2014, calculated on a 36-month rolling basis
In an ongoing series of white papers, which started with "Finding Value: Understanding Factor Investing," MSCI Research is exploring factors that identify specific risk exposures with the potential for an accompanying premium. Upcoming papers will address these factors in turn:
High yield
Low volatility
Low size
To read more MSCI research about the quality and value factors, see the links below:
Loading Chin-Ping Chia interview...
Interview with Chin-Ping Chia, Head of Research, Asia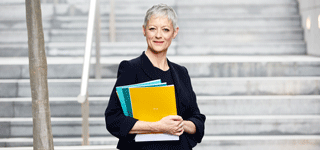 Flight to Quality Research Paper
In this Research Insight, we argue that the quality of a company can generally be evaluated along five key dimensions: Profitability, Earnings Quality, Financial Leverage, Asset Growth and Corporate Governance.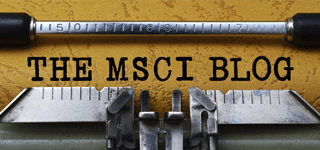 Flight to Quality Blog Post
The quality factor has demonstrated long-term outperformance against the market, but it has not received the same attention as the value, size or momentum factors.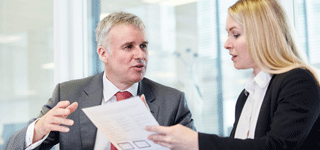 Finding Value Research Paper
In this Research Insight, we create a common definition of "value" and examine how value strategies can be implemented, in both active and passive portfolios, using three generations of value indexes as examples.