Corporate Responsibility
Corporate responsibility header
Corporate Responsibility - Intro
In changing times, MSCI's commitment to its employees and the wider communities in which it operates is paramount. We share how we have turned our ideas into principled actions. Whether it's our response to the COVID-19 pandemic or our views on how environmental, social and governance principles should be integrated into the investment process, MSCI remains committed to its approach to corporate responsibility:
Diversity, Equality & Inclusion (DE&I)


Our COVID-19 Response
In times of global crisis and market volatility, MSCI seeks to provide an anchor of stability and structure for our stakeholders.
The Role of Capital in the Net-Zero Revolution

Our Principles of Sustainable Investing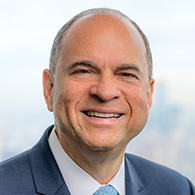 The need for a set of guidelines that will help all investment institutions manage emerging opportunities and inherent risks associated with ESG considerations in pursuit of long-term, sustainable investment performance has never been greater. MSCI is fully committed to helping investors make better decisions for a better world, and our Principles of Sustainable Investing play a part towards achieving that mission.
Henry Fernandez, Chairman and CEO
CR - Corporate Responsibility Committee
Corporate Responsibility Committee
We use cookies to optimize site functionality and give you the best possible experience. Learn More
Cookie Preferences
Accept all cookies
This website uses cookies to remember users and understand ways to enhance their experience.
For more information, please visit our Cookie Notice.
Strictly Necessary, Functionality and Performance Cookies
We use cookies to enable you to move around our website and use its features, to provide you with functionality by remembering choices you make and provide enhanced features, and to learn how our website is performing and make improvements.
For more information, please visit our Cookie Notice.