Corporate Responsibility: Operate Sustainably
Our environment intro copy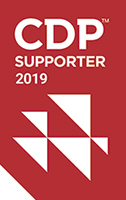 Sustainability of our environment is a top priority. We have taken actions through our day-to-day operations to implement initiatives to reduce our impact on the environment. We remain committed to continuing to develop, adopt and monitor climate and carbon-related strategies to even further reduce our environmental footprint.
Given our efforts to limit our environmental impact, we have developed the following Environmental Policy. MSCI monitors the policy through an environmental management system.
MSCI's environmental policy outlines the environmental principles that help guide our company's strategic and operational business decisions. This policy underscores our commitment to limiting our environmental impact over time and encouraging our stakeholders to do the same. This policy will be revisited and refreshed as our environmental priorities evolve and we continue to achieve higher levels of corporate environmental stewardship.
MSCI's Environmental Policy is detailed below
MSCI Environmental Policy
Our business strategy and the outcomes anticipated by environmentally responsible behaviors are strongly aligned. In order to further assess and develop our environmental impact strategy and to enhance our transparency towards our clients, shareholders and employees, we submitted our first full CDP disclosure in 2019 and received a grade of B on the submission. In our 2020 filing, we included employee commute, transmission and distribution losses and one category of purchased goods and services (furniture) to what we reported and verified for Scope 3 emissions.

CDP, formerly Carbon Disclosure Project, runs a global disclosure system which enables investors, companies, cities, states and regions to measure and manage their environmental impacts.

MSCI-CDP Climate Change Questionnaire 2020
To help MSCI in its ongoing efforts to build upon the processes and frameworks for managing climate-related risks and opportunities and improving its communications around these efforts, MSCI conducted a climate-related scenario analysis (in alignment with the Task Force on Climate-related Disclosures Recommendations) in early 2019.
MSCI Green House Gas Emissions in Metric Tons CO2e
2017
2018
2019
Scope 1
210.00
418.60
272.10
Scope 2 - Location Based
8,577.56
8,391.00
7,392.30
Scope 2 - Market Based
3,030.31
5,246.0
4,089.00
Scope 3 - Business Travel
Not evaluated
3,716.80
4,416.50
Scope 3 – Employee Commute
Not evaluated
Not evaluated
2,567.60
Scope 3 – Purchased Goods and Services/Category Furniture
Not evaluated
Not evaluated
411.50
Scope 3 – Transmission and Distribution Losses
Not evaluated
Evaluated but not verified
608.60
Scope 3 – Waste
Not evaluated
Not evaluated
676.00
2017 amounts shown were estimated utilizing an intensity-based approach. 2018 and 2019 amounts are based on actual energy consumption. Business travel includes all employees' air, rail and auto rental. All reported 2018 and 2019 amounts (except for waste) were verified by POINT380, an independently owned and operated consulting and software services company that specializes in technical analysis and innovation for efficiency and renewable resources. In their opinion, the inventory is presented fairly in accordance with (1) ISO 14064-1 Specification with guidance at the organization level for quantification and reporting of greenhouse gas emissions and removals, and (2) The Climate Registry General Reporting Protocol. 2018 numbers were reevaluated based on updated methodology and reverified by POINT380. We calculated our Scope 3 emissions for waste and are reporting it but did not have that amount verified this year.
Environmental Considerations
Our offices and datacenters
89% of our global staff are in offices with LEED, BREEAM or equivalent green building recognition. Furniture with 70% to 90% recycled materials is used in all of our new and remodeled offices. The vendor has the highest recycled content on the market with 100% of fixtures and furniture certified to a holistic environmental product standard.
Our offices in Boston, Budapest, Chicago, Dubai, Frankfurt, Gaithersburg, Manila, Mumbai, New York, Norman, San Francisco and Seoul are all LEED-certified, and our London and Paris offices are BREEAM-certified. Our offices in Monterrey, Singapore and Tokyo are in buildings which have received local awards for their environmental design and green building technology. We have motion sensors and automated controls for lighting in offices which represent 95% of our global staff. In addition, when selecting office locations, we take into consideration the impact of potential climate-related risks, such as flood risk zones.
In response to the COVID-19 crisis, our first priority was ensuring the health, safety and wellbeing of our clients and our employees. MSCI has taken prudent steps to ensure a healthy and productive working environment including:
Reinforcing our infrastructure to support a virtual workforce
Converting client events to virtual experiences
Eliminating business travel
As of May 2020 virtually 100% of our staff is working from home.
MSCI takes various environmental factors, such as existence of landlord-driven or local recycling initiatives, use of sustainable and energy-efficient materials and control systems enabling the efficient power use, and public transport availability into consideration as part of our new office acquisition approach, and we implement our own office programs for low environmental impact product use as well. MSCI has personnel whose roles include coordination of activities to support our corporate environmental and carbon disclosure activities, and to oversee our global office practices and standards to ensure that we act in a consistent and environmentally conscious manner throughout our offices.
Since January 1, 2016, MSCI's principal datacenters, located within the U.S., have been powered by 100% renewable energy; in 2017, 2018 and 2019, the renewable energy credits retired on behalf of MSCI were certified by our datacenter provider to comply with Greenpeace's principles of locality, additionality, and sustainability, and were generated by Nevada solar farms and geothermal power plants. Since 2019, our datacenters in Europe have been powered by 100% renewable energy. Our Datacenters in APAC use renewable sources as part of their overall energy usage.
Energy efficiency and sustainable working practices
While we do not believe that our business model has substantive risks related to climate change, we are aware of and consider the physical risks and impact of climate change on costs of travel, facilities and production resulting from the rising costs of resources.
We leverage technology to automate and streamline labor-intensive processes and promote virtual employee and client engagement, reducing travel to enhance the scalability, sustainability, and long-term efficiencies of our business.
MSCI significantly reduces our environmental impact linked to physical travel through business travel policies that encourage employees to plan trips well in advance, to bundle short duration trips into fewer longer term trips and to take fewer physical trips by holding virtual meetings supported by conferencing technologies. MSCI averages over 13,000 virtual meetings monthly. In addition, we seek to reduce paper usage, for example by using electronic documents rather than paper and minimizing the volume of our printing.
As a leader in ESG research and applications, MSCI is also committed to do its part to promote sustainability and to reduce consumption.
MSCI has implemented processes across our offices to eliminate single-use plastic items, including water bottles, cutlery, straws, coffee stirrers and other disposable items. Where practical, we are replacing disposable water bottles with pitchers and glassware. We are also in the process of eliminating under-desk waste-paper baskets to focus efforts on recycling items rather than sending them to landfill. We participate in recycling programs and e-waste disposal. Further, employees in several of our major offices have set up local employee-driven committees that engage in a variety of initiatives, including promoting sustainable waste management and working practices, educating and increasing awareness of key environmental issues and challenges facing those offices, and running initiatives to engage employees on local environmental matters.
Business continuity, disaster recovery and risk management
MSCI is cognizant of inherent climate-related risks which have the potential to have a substantive impact on our business. We operate a multi-disciplinary company-wide process for identification, assessment and management of risks through our Enterprise Risk Management program, which is overseen by the Enterprise Risk Oversight Committee and regularly reports to the Audit Committee of the Board of Directors.
MSCI's risks are assessed and prioritized using a standardized assessment framework which considers the likelihood of a range of potential impacts. Climate change impact is considered as part of our ongoing review of our business continuity plans. MSCI's Crisis Management Team and Technology Service Operations Service Management Team are responsible for all aspects of disaster recovery response efforts on a local, regional or global basis, as applicable. The Business Resiliency team within IT Risk develops, implements, and tests technology systems to support MSCI's business continuity plans. Our Head of IT Risk reports to the Audit Committee on MSCI's business continuity and IT disaster recovery plans designed to mitigate the impact of climate-related and other disruptions.
We have a comprehensive business continuity policy, along with disaster recovery plans, aimed at mitigating the potential impacts of an incident or disaster, including extreme weather events and natural disasters, such that facilities, systems and staff can continue to function, and business disruptions are avoided or kept to a minimum.
Disaster recovery planning and testing encompasses protecting the general welfare and safety of MSCI employees, data centers, networks, applications supporting business operations, communications systems, and general technology recovery following an extreme weather incident or natural disaster.
We regularly assess and takes steps to improve our existing business continuity plans, and our IT disaster recovery efforts have aided our ability to operate in a "business as usual" fashion in the face of recent events such as Hurricane Sandy in New York, droughts in South Africa, monsoons in Mumbai, typhoons in Hong Kong, tornadoes in Oklahoma and earthquakes in Berkeley. MSCI reviews, updates and tests these plans routinely.

Access more information on our security awareness program and program of information security to secure data, systems and services.
Our Suppliers
MSCI's commitment to the environment extends beyond our company. Our supply chain must:
implement appropriate standards to minimize harm to the environment caused by their activities, and comply with applicable environmental laws, regulations and standards;
handle waste in a responsible manner;
recycle material;
avoid use of scarce natural resources.
For further details see our Supplier Code of Conduct, which applies to all of our suppliers.
Our Environment - related content