Ashley Lester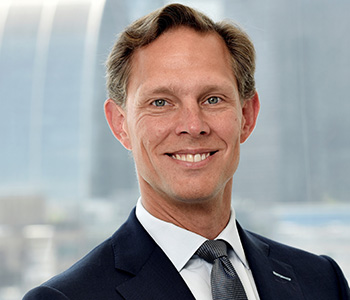 Ashley Lester
Global Head of Research
Ashley Lester is responsible for the development of MSCI's research globally, spanning the company's wide range of product lines and clients.
Ashley works closely with MSCI's product, client coverage, technology and marketing teams to ensure the continued development of innovative research, analysis and solutions. He is also a member of MSCI's Executive Committee.
He joins the firm with over a decade of extensive experience in business leadership, investment management and multi-asset class investment research.
Most recently, he served as the founding Head of Systematic Investments at Schroders plc in London, where he led a team managing over $20 billion in equity factor and ESG strategies. He also served in Schroders' Multi-Asset Investment Group as Head of Multi-Asset Research.
Before Schroders, Ashley served as MSCI's Head of Fixed Income and Multi-Asset Class Research and as Managing Director and Head of Market Risk Analytics at Morgan Stanley. He was also previously an Assistant Professor of Economics at Columbia Business School and Brown University as well as a Graduate Economist at the Reserve Bank of Australia.
He holds a Bachelor of Economics from The University of Sydney, where he won the University Medal, and a PhD in Economics from the Massachusetts Institute of Technology.
Related content - Ashley Lester