Axel Kilian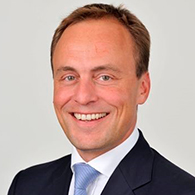 Axel Kilian
Head of Client Coverage - EMEA
Axel Kilian, as Head of Client Coverage in the EMEA region, is responsible for overseeing MSCI's sales in the region. He is also a member of MSCI's Executive Committee.
Axel joined MSCI in June 2020 with over 25 years of financial services industry experience. Over the past decade and a half, he has held various senior client management roles at leading financial institutions including JPMorgan, Lehman Brothers, Nomura and UBS across the equity, derivatives and wealth segments.
Prior to joining MSCI, Axel served as Head of Ultra High Net Worth Clients for UBS in Germany and Austria, based in Frankfurt. He also held the role of Global Head Equity Derivatives Distribution and European Head Equity Distribution at UBS in London.
Axel holds a master's degree in Business Administration from the University of Augsburg in Augsburg, Germany.
Related Content - Alvise Munari
Related Content
Our Leadership
Our senior leadership team is comprised of highly experienced executives from diverse backgrounds.
Learn More
Corporate Responsibility
In changing times, MSCI's commitment to its employees and the wider communities in which it operates is paramount.
Explore More