Meggin Thwing Eastman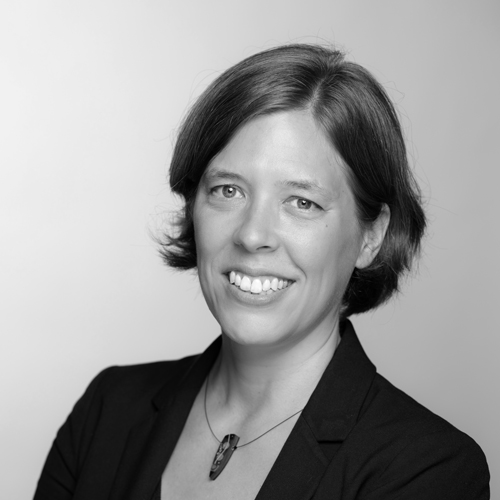 Meggin Thwing Eastman
Executive Director
About the Contributor
Meggin Thwing Eastman is Head of Impact and Screening Research for MSCI ESG Research. Her responsibilities include new product development and model enhancements. Previously, she led a team of technology sector analysts at the former KLD Research & Analytics, which was acquired by RiskMetrics 2009; MSCI purchased RiskMetrics in 2010. She holds a B.A. in Spanish and Asian Studies from Williams College and an M.A. in Latin American Studies from the University of California, Berkeley.
Blog posts by Meggin Thwing Eastman
Nothing was found.
We examined constituents of the MSCI ACWI Index that had been recognized as innovators on one or more annual lists produced by Forbes, Fast Company, MIT Sloan and the Boston Consulting Group between 2015 and 2018.

California companies with no women on their boards are going to have to quickly up their diversity game.

Is my money helping solve the world's problems or making them worse? An increasing number of the beneficiaries of public funds, globally, are asking such searching questions about where and how their retirement funds are invested. Understanding how investments have an impact on societal issues can be much more complex and difficult to identify for institutional investors.

When it comes to ESG (environmental, social and governance) investing, conventional wisdom holds that G is the only part that really matters, as a window into overall management quality and providing insights and value for investors. Our analysis suggests this has not been true; that the E and S aspects of ESG did help sort the truly outstanding firms from a group that already shares an array of robust financial traits.

Previously, we have asked whether the number of women on boards has a relationship to corporate financial performance. Research suggests that it has. But is that the whole story?

As part of its "Abenomics" economic revitalization plan, the Japanese government has set out goals to increase women's participation and promotion in the business world, including increasing the percentage of women in leadership roles to 30% by 2020, a major jump from 11.3% in 2014.

「アベノミクス」と言われる経済振興策の一環として、企業及び政府における女性参画を強化するために、日本政府は2020年までにリーダーシップの地位における女性比率を30%にするというゴールを設定した。
We use cookies to optimize site functionality and give you the best possible experience. Learn More
Cookie Preferences
Accept all cookies
This website uses cookies to remember users and understand ways to enhance their experience.
For more information, please visit our Cookie Notice.
Stricly Necessary, Functionality and Performance Cookies
We use cookies to enable you to move around our website and use its features, to provide you with functionality by remembering choices you make and provide enhanced features, and to learn how our website is performing and make improvements.
For more information, please visit our Cookie Notice.