Derivatives Tell a Protective Story
Derivatives Tell a Protective Story
The MSCI EAFE Index and MSCI Emerging Markets (EM) Index have fallen 26.8% and 26.9% year-to-date, respectively,1 as geopolitical and macroeconomic risks persist and investors remain concerned about ongoing turmoil. For developed markets, elevated inflationary levels in food and energy prices, aggressive monetary-policy tightening by central banks and currency volatility could continue to cloud the market. Europe also faces additional risks due to the escalation and continuation of the Russia-Ukraine war.
With the U.S. Dollar Index (DXY) recently hitting 20-year highs, capital has flowed to safe-haven instruments, and emerging markets could experience a further weakening of currencies. This, in turn, may cause higher import prices and higher inflation.
The options market has also experienced high levels of volatility, with the three-month implied volatility in the top decile for EAFE and the U.S., and in the top quartile for EM (based on the last five years of implied volatility). The elevated volatility coincided with the highest recorded levels of put volumes, which occurred on Sept. 23, 2022. This could indicate that investors are hedging portfolios going into the final quarter of 2022, and beyond, due to their risk-off sentiment.
The implied volatility of the options market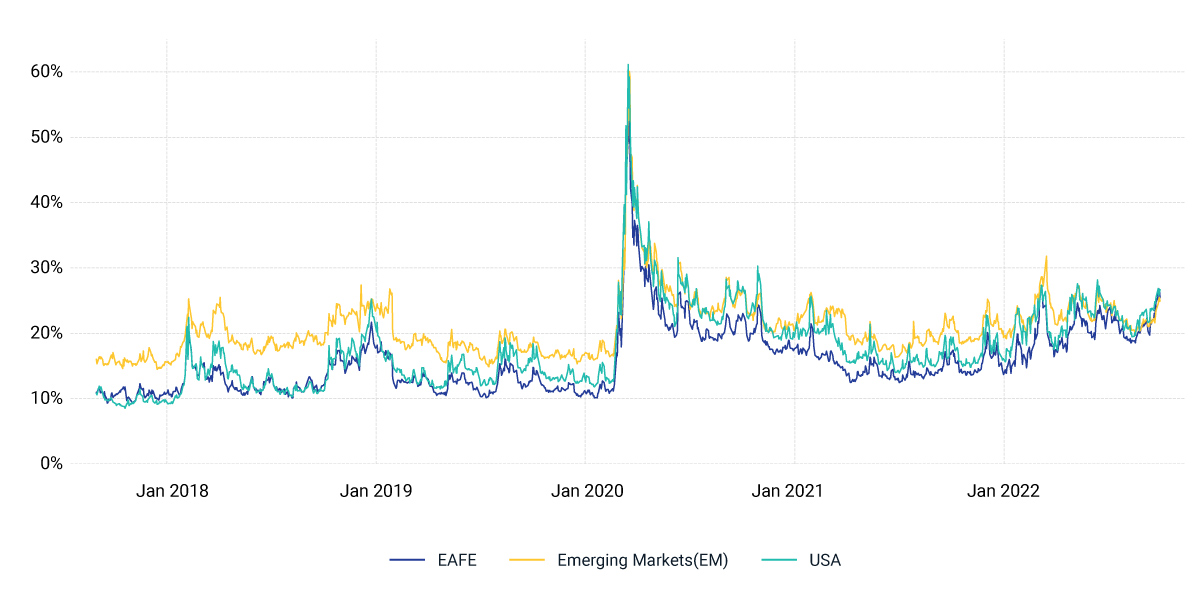 Implied volatility is based on the 91-day ATM call and put options. Options linked to the MSCI EAFE, MSCI Emerging Markets and S&P 500 indexes have been used for the EAFE, EM and U. S. implied volatility calculations. Sep. 1, 2017, to Sep. 30, 2022. Source: Optionmetrics
Total put volumes traded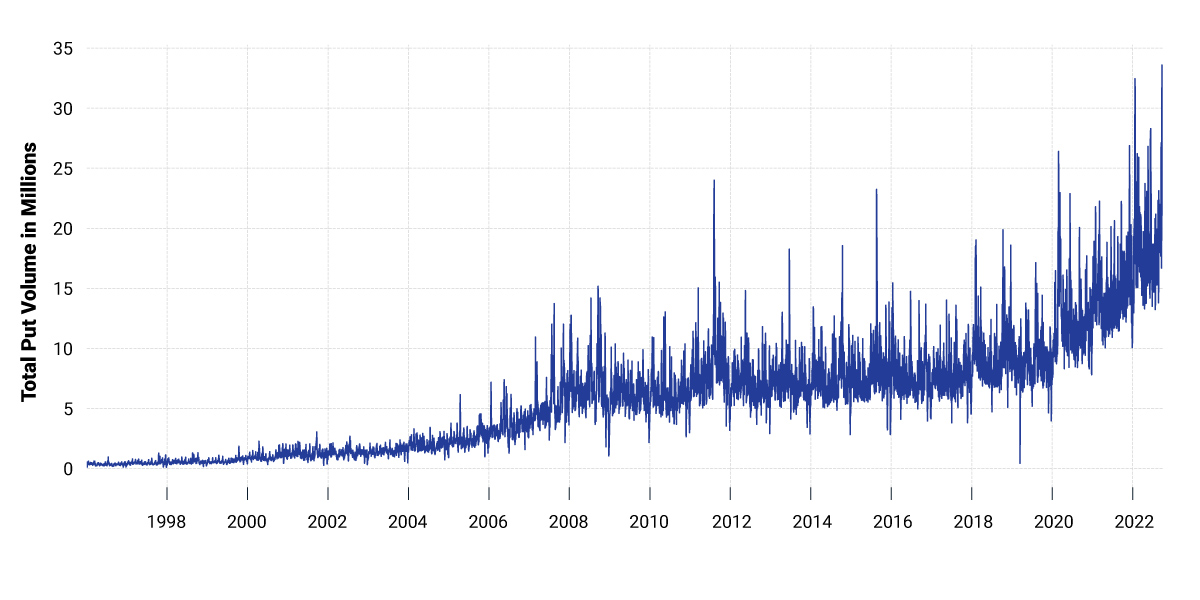 Total put volumes traded calculated as sum of all put options traded on any given date for any maturity across securities. Jan. 15, 1996, to Sep. 30, 2022. Source: Optionmetrics