Ukraine Conflict and Fed Action
Ukraine Conflict and Fed Action
As trading stopped following Russia's invasion of Ukraine, we looked to the markets on two key questions:
How could the invasion impact Federal Reserve rate hikes to address inflation?
How might Fed action change if oil prices rise significantly?
As of the closing bell on Feb. 24, the market appeared to expect a dovish approach from the Fed. This assessment is based on our analysis of the intraday performance of the MSCI USA Value and MSCI USA Growth Indexes. After a few tough weeks for growth earlier in the month, the first chart below suggests that growth seems to have gotten a reprieve, as it rallied versus value.
As Fed governors and others charged with keeping watch on the global economy look for clues on how to proceed, we'll continue to monitor market reaction.
Factor performance provides insight into investor sentiment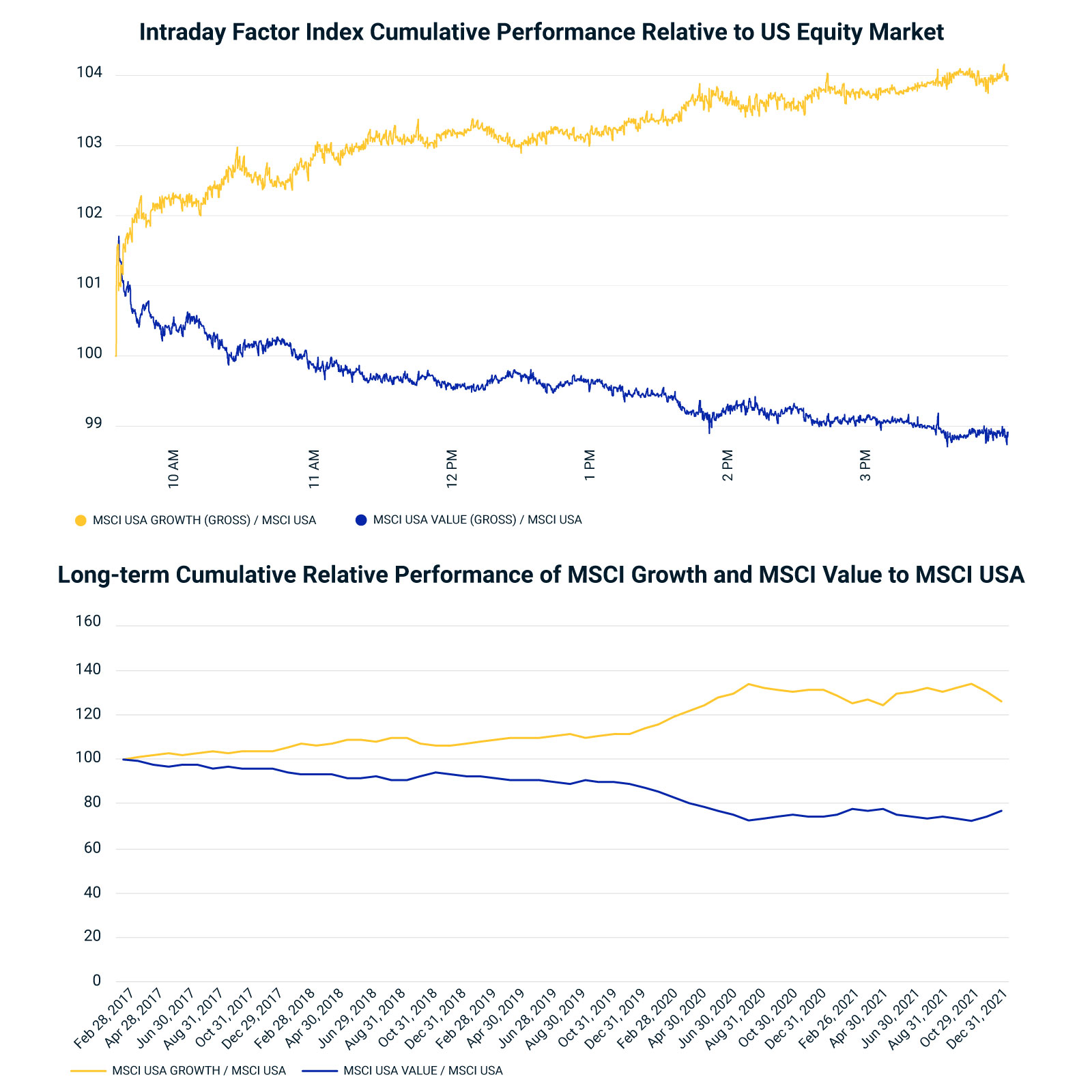 Related Content
Research and Insights
Our investing insights explore the topics that matter most, whether on climate and ESG, current market trends or global investing and risk management across asset classes.
Explore More