2021 ESG Trends to Watch
Dec 7, 2020
Climate. ESG bubbles. Disclosure. Social inequality. Biodiversity. The topics don't get much bigger — or more systemic. Here's our analysis of the five ESG trends that will matter most to companies and their investors in 2021.
Climate Change: Honey, I Shrunk the Equity Universe
See How Different Climate Scenarios Might Impact Equity Investment Opportunities.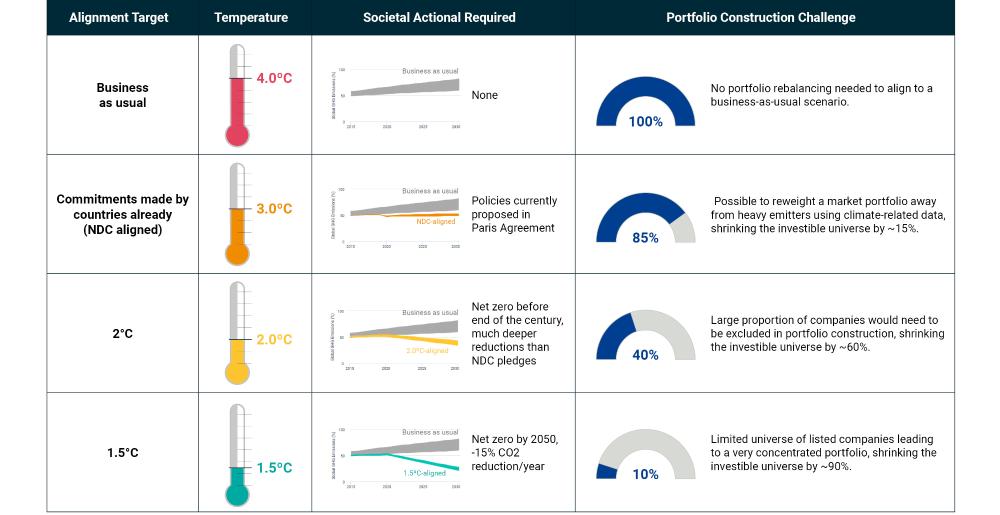 This calculation is based on a hypothetical portfolio comprising companies of the MSCI ACWI Investable Markets Index (IMI), representing over 8,300 large-, mid- and small-cap companies with available climate-change data across developed and emerging markets, as of Nov. 30, 2020. The data for the warming pathways is provided by Climate Action Tracker's Global Emissions Time Series dataset. Source: Climate Analytics, NewClimate Institute, MSCI ESG Research.
Download Full Report