2021 ESG Trends to Watch
2021 ESG Trends to Watch
Dec 7, 2020
Climate. ESG bubbles. Disclosure. Social inequality. Biodiversity. The topics don't get much bigger — or more systemic. Here's our analysis of the five ESG trends that will matter most to companies and their investors in 2021.
Climate Change: Honey, I Shrunk the Equity Universe
See How Different Climate Scenarios Might Impact Equity Investment Opportunities.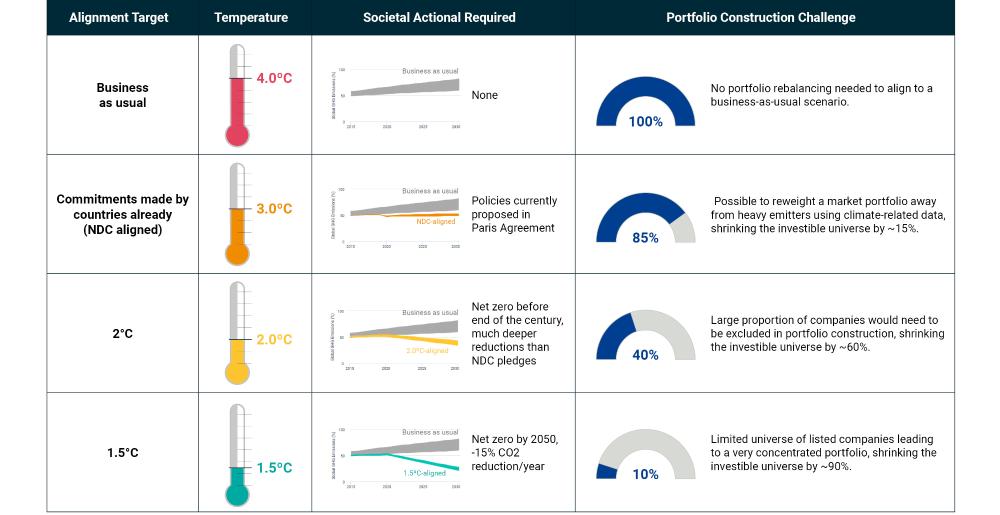 This calculation is based on a hypothetical portfolio comprising companies of the MSCI ACWI Investable Markets Index (IMI), representing over 8,300 large-, mid- and small-cap companies with available climate-change data across developed and emerging markets, as of Nov. 30, 2020. The data for the warming pathways is provided by Climate Action Tracker's Global Emissions Time Series dataset. Source: Climate Analytics, NewClimate Institute, MSCI ESG Research.
Download Full Report
Related Content
2021 ESG Trends to Watch
We're watching 5 ESG trends that we believe will present new challenges — and opportunities — for both investors and issuers.
Explore Trends
ESG Ratings Search Tool
Explore the MSCI ESG Rating and ESG Key Issues of over 2,800 companies.
Search Companies
Contact us
Connect with ESG client service.
Contact