TCFD-Aligned Climate Risk Reporting
TCFD-Aligned Climate Risk Reporting
Jul 25, 2022
MSCI ESG Research data and metrics can be used at the portfolio, sector and security level to support reporting on Task Force on Climate-related Financial Disclosures (TCFD) recommendations in these areas: carbon footprinting across asset classes, assessments of climate-related financial risks, portfolio-level temperature alignment metrics and other climate- and carbon-related data.
This new guide explains how.
More than 3,000 companies supported TCFD, as of April 2022. The financials sector made up the largest portion of supporting companies, at nearly 1,400 (44% of total).
Supporters of TCFD by sector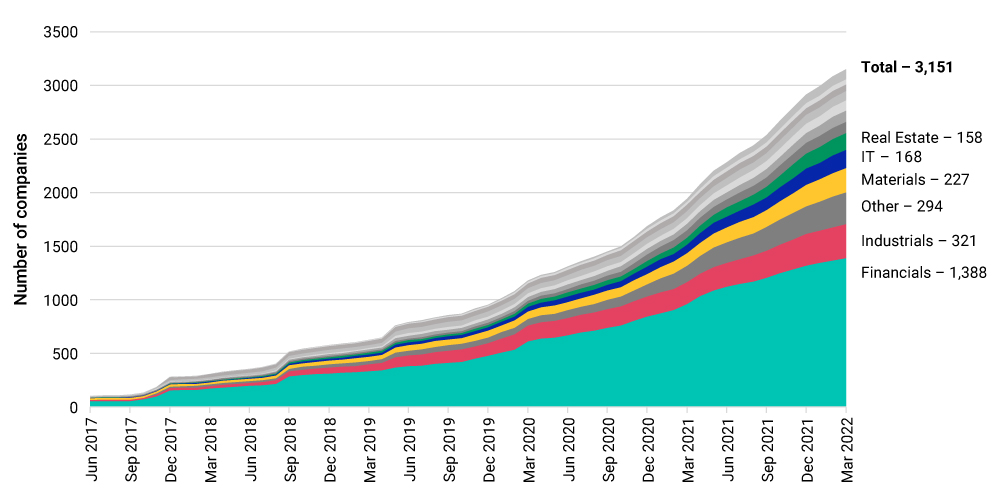 Source: Task Force on Climate-related Disclosures, MSCI ESG Research LLC as of April 1, 2022.
Download Report