Why Property Intel?
Property Intel collects property-related data from a variety of public and private data sources. Our award-winning1 web-based platform enables investors, owners, agents, developers and other professionals to make better-informed decisions by analyzing commercial properties, owners, transactions and locations to discover new business opportunities. Additionally, users can drill down to further explore lease details and property holdings and leverage our valuation tools to simulate market values.
Book a Demo
Learn how our platforms can help you source off-market opportunities & stay ahead of your competition.
Contact sales
Collect in-depth data quickly
Property Intel aggregates, matches and geo-codes real estate data that allows users to view a detailed property map through our visual interface. Our easy-to-use platform provides instant access to high quality data for all registered commercial properties.2 Now you can search for what you need from a single source, saving hours in data-gathering and analysis.
With access to over 32 million properties, each dataset on our platform has been carefully designed to facilitate the best possible user experience.
Key features
Property search

Capitalize on our detailed, flexible, and visual property search tools. Search by size, value, region, use type, or more.

Customize your experience

Upload your own data alongside Property Intel core, to compare datasets. You can then visualize these together using the map interface.

Lease data

Complete Land Reg. lease expiry details: an industry first. Instant access to all commercial registered leases - start and expiry.

Transactions

A new way to find transaction data. Find sale prices for all commercial deals and easily export for your valuation reports.

Ownership

Find ownership details for any commercial property, including ultimate owners and company organizational structures.

Occupier

Unlock CRE tenant data and source new opportunities. Let the data tell the story and help to make better performed decisions.

Planning applications

Instant access to Planning Apps all in one place. Source details based on geography, status, use class/type or keywords.

Footfall

Analyze performance of streets by visualizing pedestrian movement. Support your due diligence with illustrated heatmaps.
Who can benefit from MSCI Datscha?
Who can benefit from Property Intel? 
No matter the industry, Property Intel allows you to save valuable time sourcing all the required property information - through a single platform.
Impress your clients with accurate and thorough information. Within seconds, find out who owns your clients' neighboring properties, uncover the largest property owners in any given location, or discover and introduce off-market deals to your clients sooner.
Property Intel helps you thoroughly prepare for prospective client meetings, ensuring that your due diligence efforts stand out. You can increase your market awareness, identify, and map potential client's property portfolios before meeting them, and shortlist target assets and land by size, type and location according to their needs.
Discover, explore, and assess off-market commercial property investments often 'under the radar.' Shortlist sites by size, type and location, and carry out the necessary pre-due diligence investment checks in just seconds.
Property Intel allows you to visualize your commercial portfolio, while also viewing that of your competitors. You can upload your own property data to identify gaps in your ownership or investment portfolio, and share your findings internally, with a client, or keep it private.
Identify and assess more sites, faster. Quickly find suitable land in your chosen geographic area.
Conduct ownership analysis
Analyze site boundary constraints
Banks/Lenders
You can review an owner's property portfolios and dates of acquisition; even inspect sites using our Maps feature, satellite imagery, and bird's eye views - allowing you to inspect properties from all angles.
You can customize searches by highlighting the area and generating a comprehensive list of all the properties located within that segment. Categorize these through use-type filters and find the most specific properties, all in a few clicks.
Looking for something in particular? Find even the most niche property types, quickly.
Whether you're a parking lot business owner looking for garages, an advertising company in search of advertising rights on buildings; suppliers trying to get in contact with landlords; or property lawyers wanting to impress their clients with quick and thorough due diligence - Property Intel has the most comprehensive commercial real estate intelligence you need.
Download the mobile app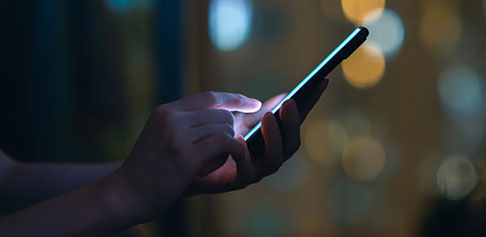 Only available to authorized users.
 
Interested in Real Assets?
Get the latest trends and insights straight to your inbox. Select your topics and use cases to stay current with our award winning research, industry events, and latest products.
1Real Estate Partner of the Year" handed out by Real Estate Öresund
2UK data includes all commercial properties within England and Wales.